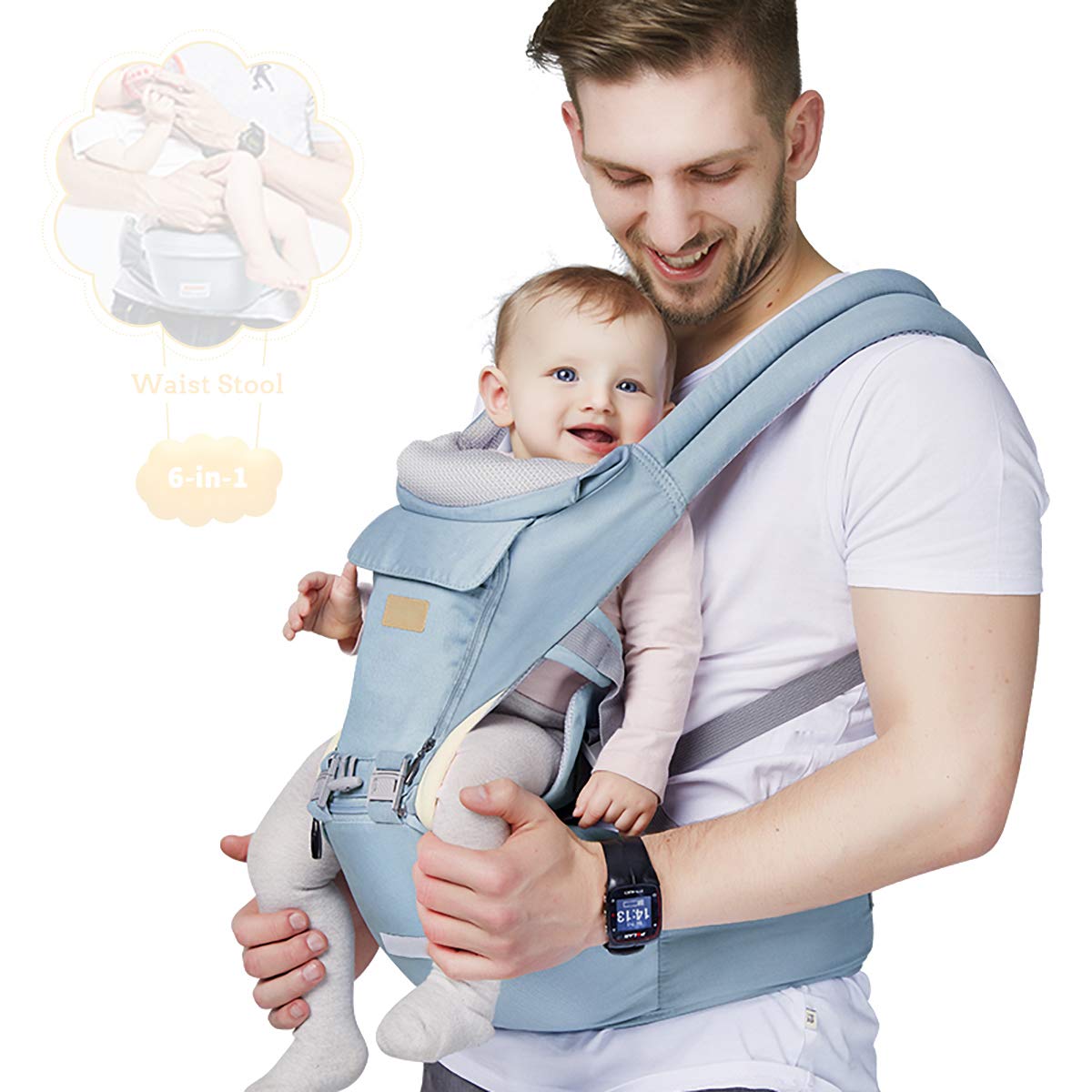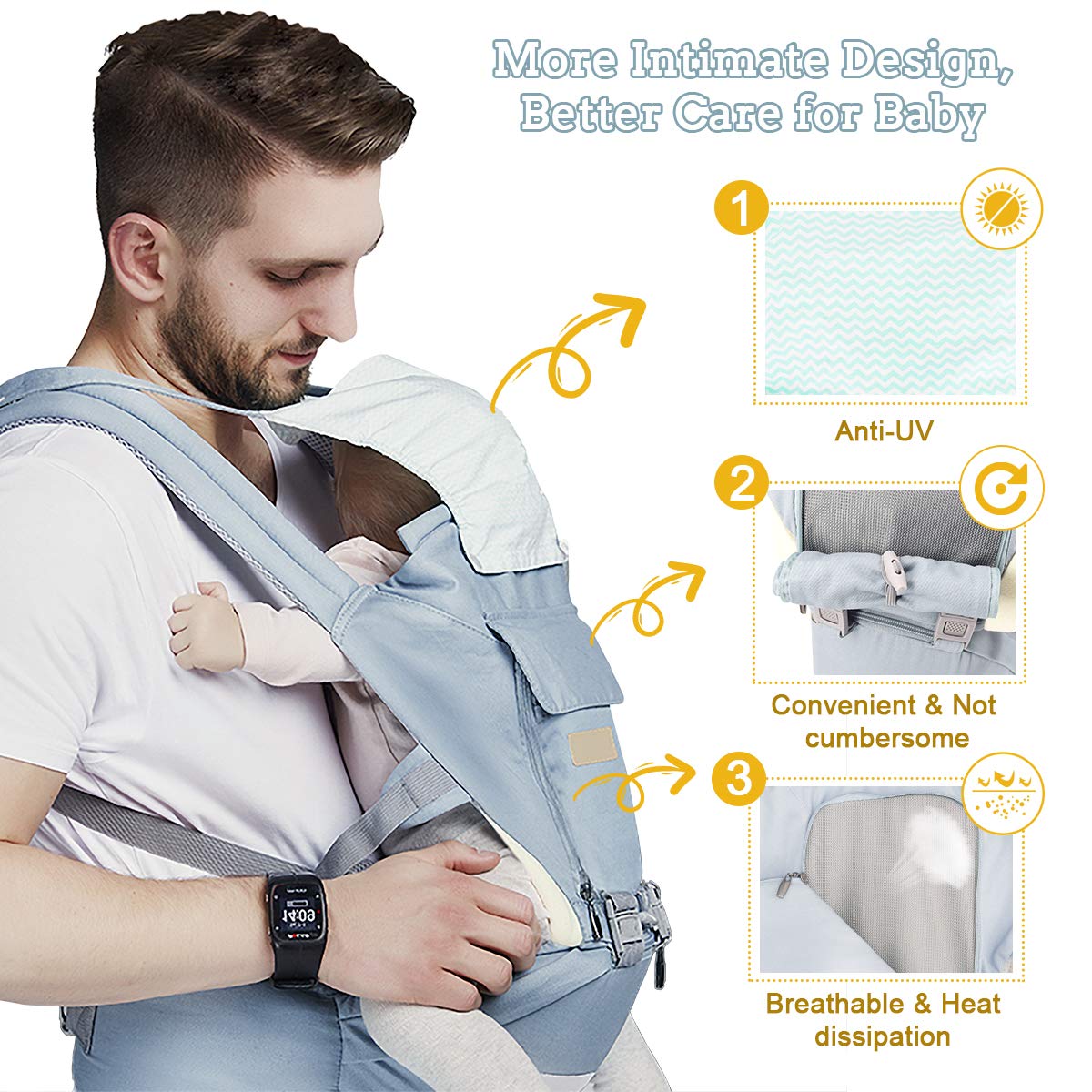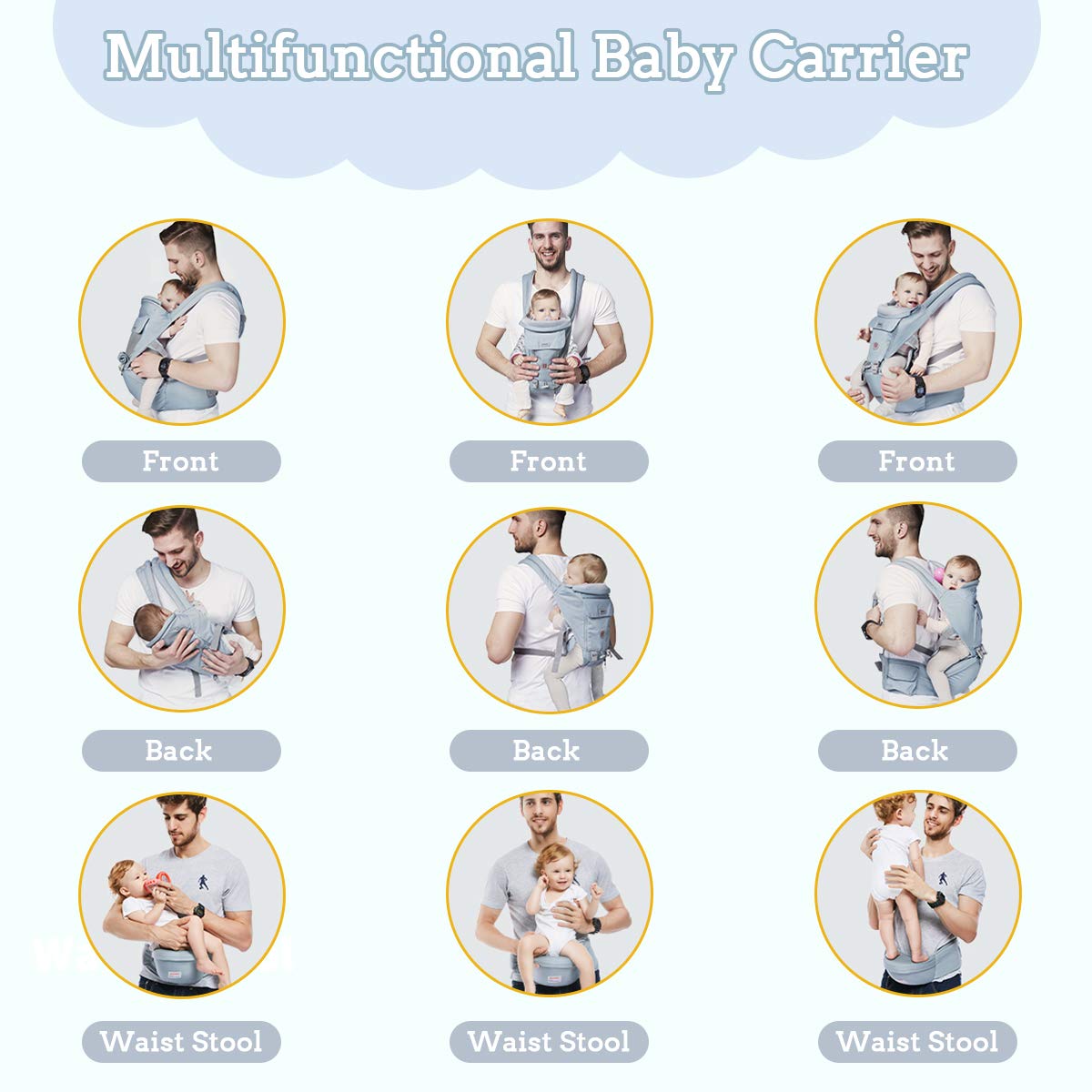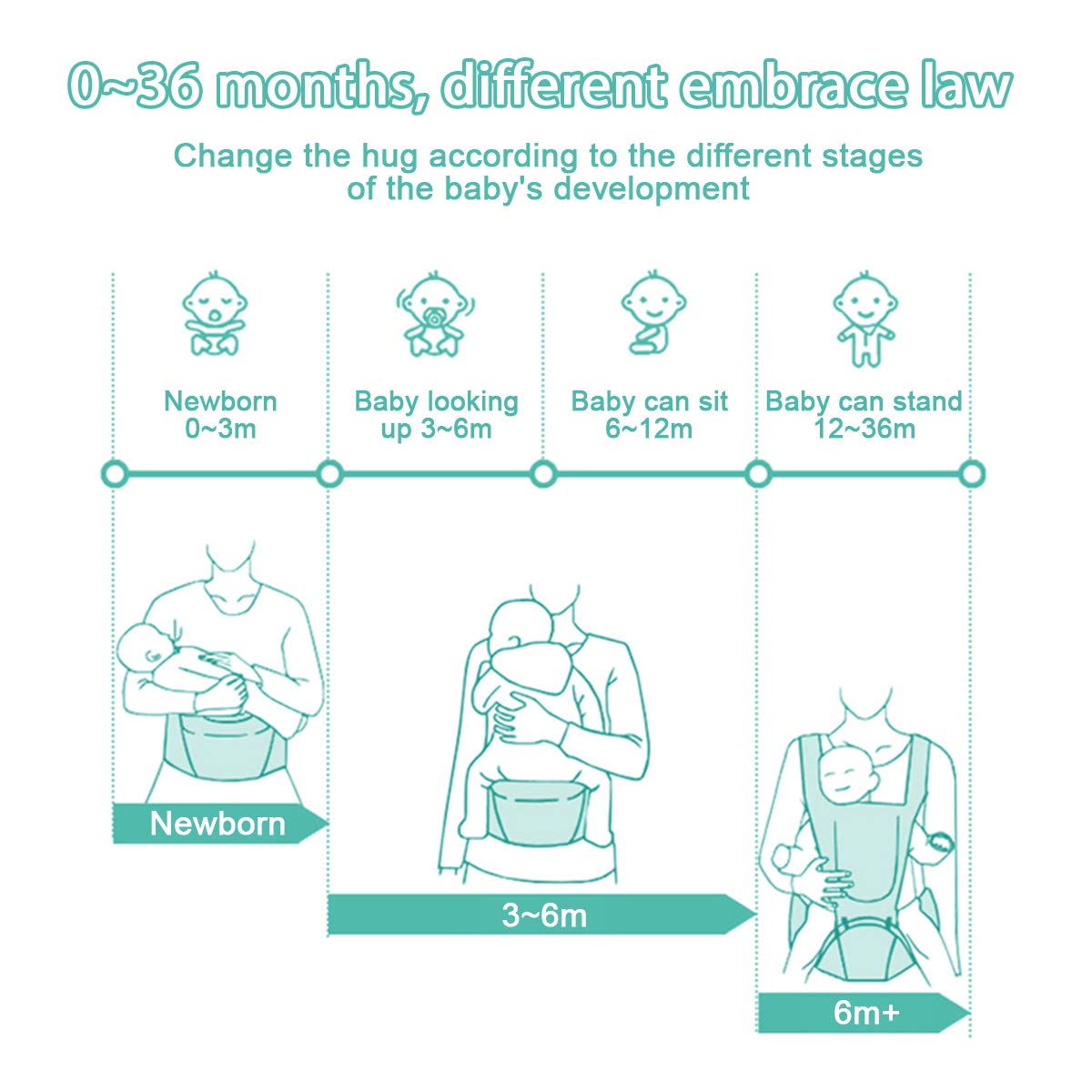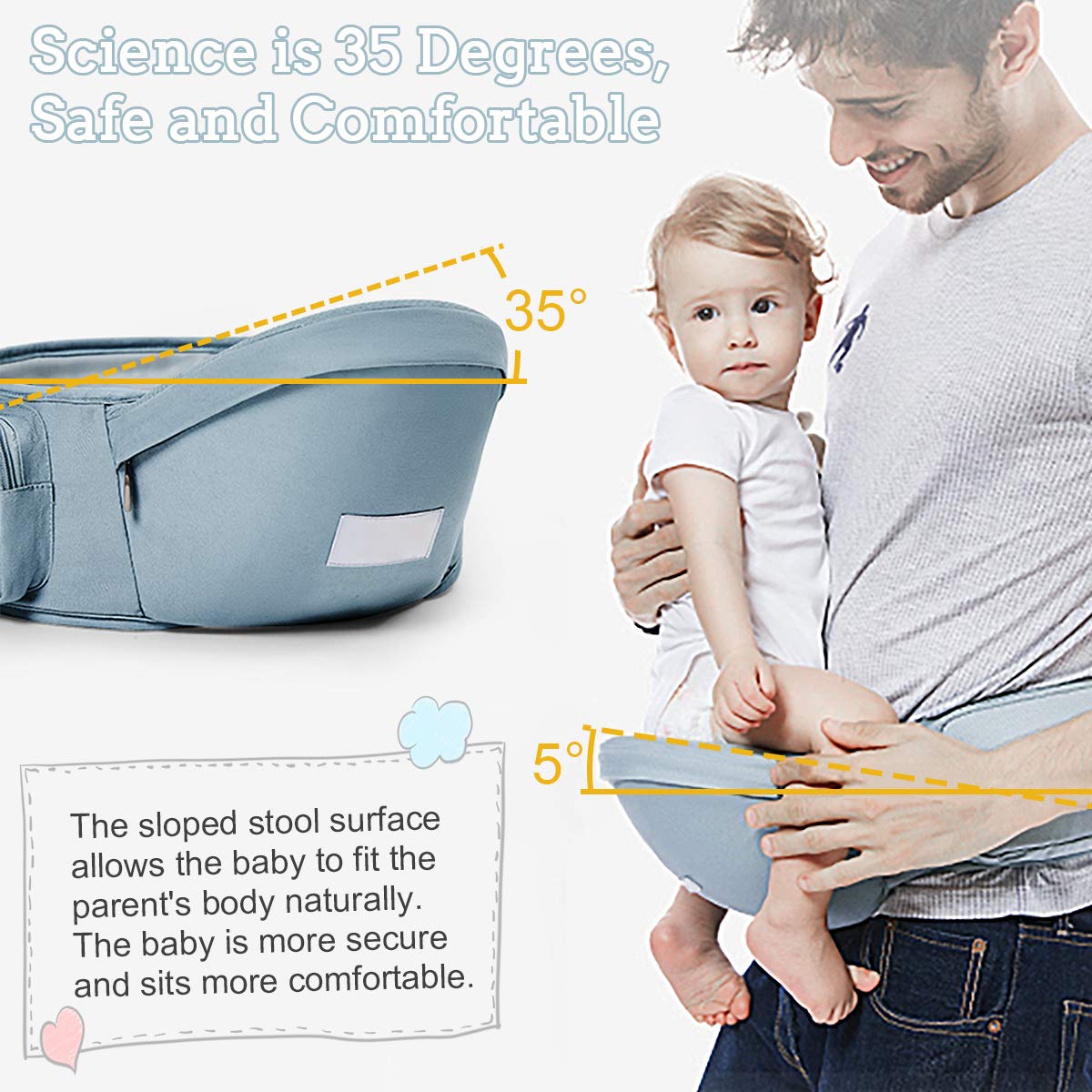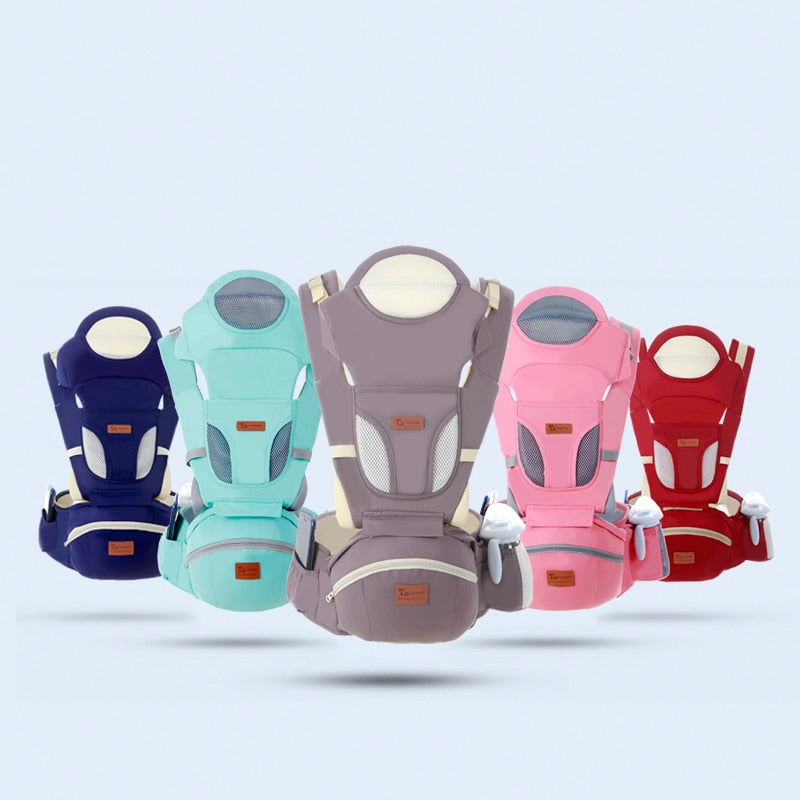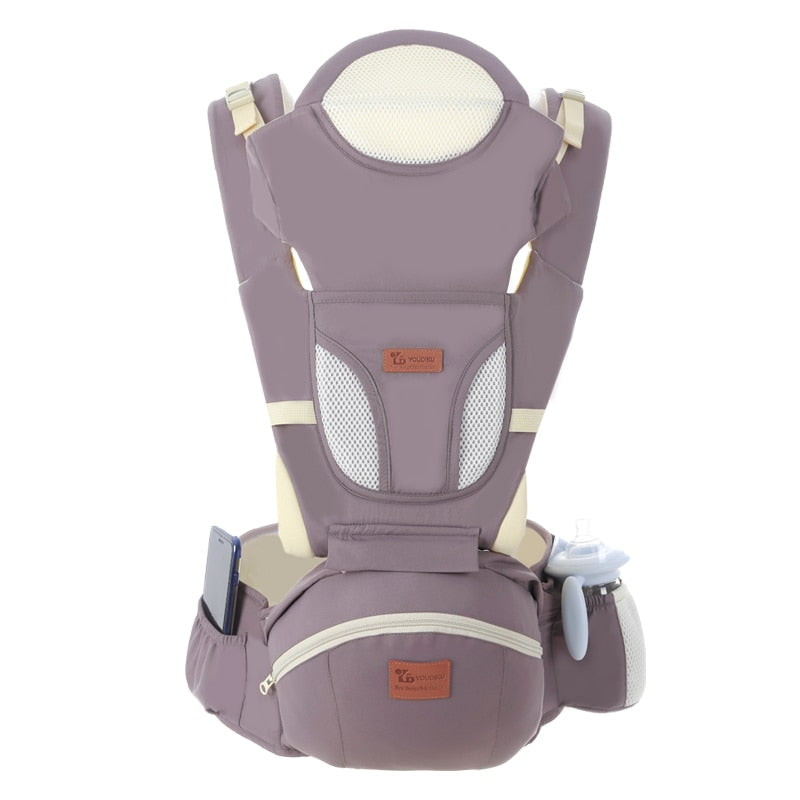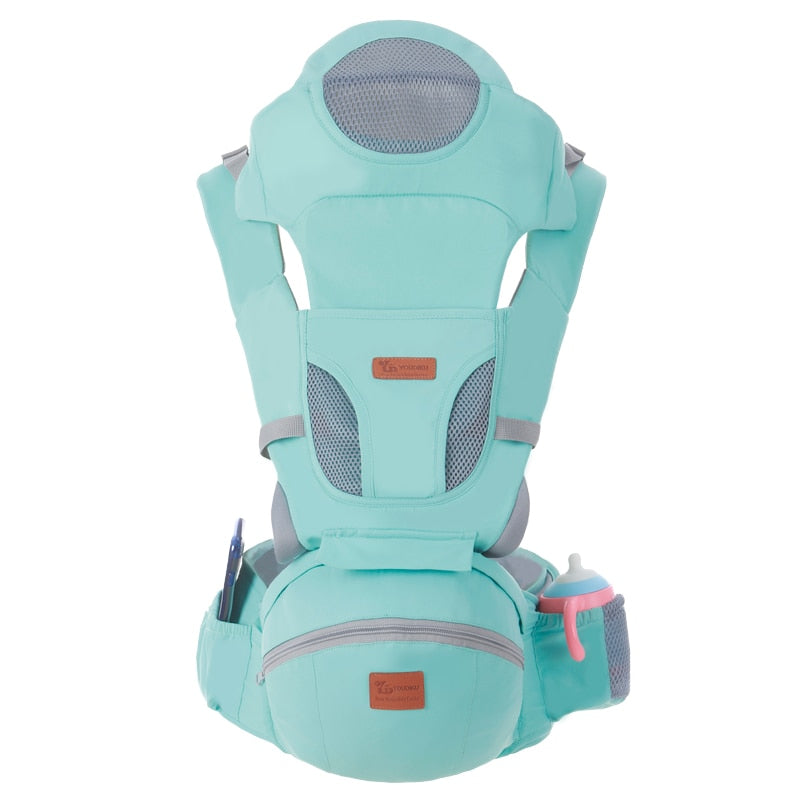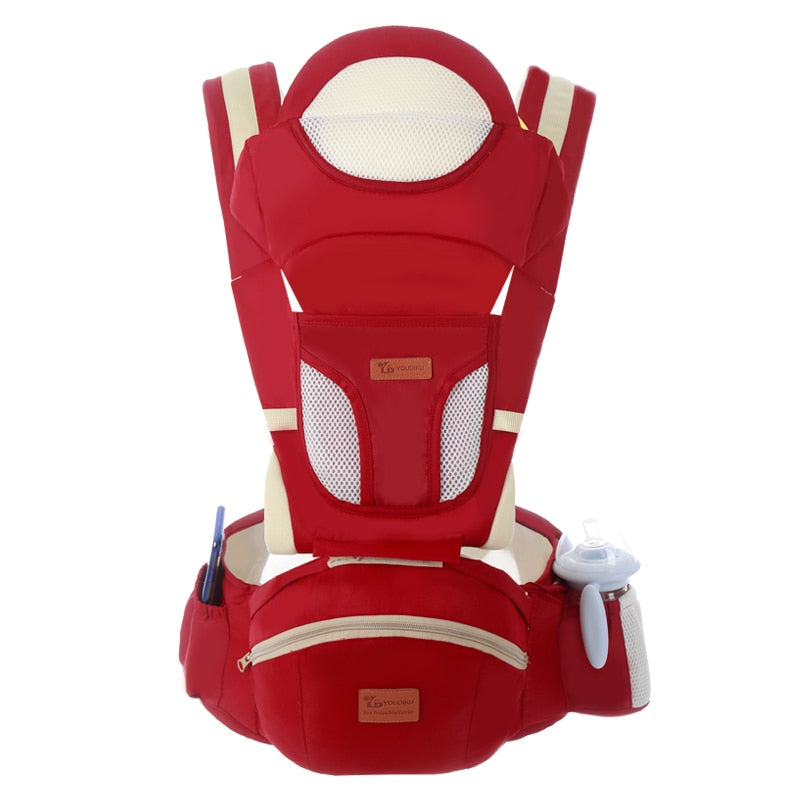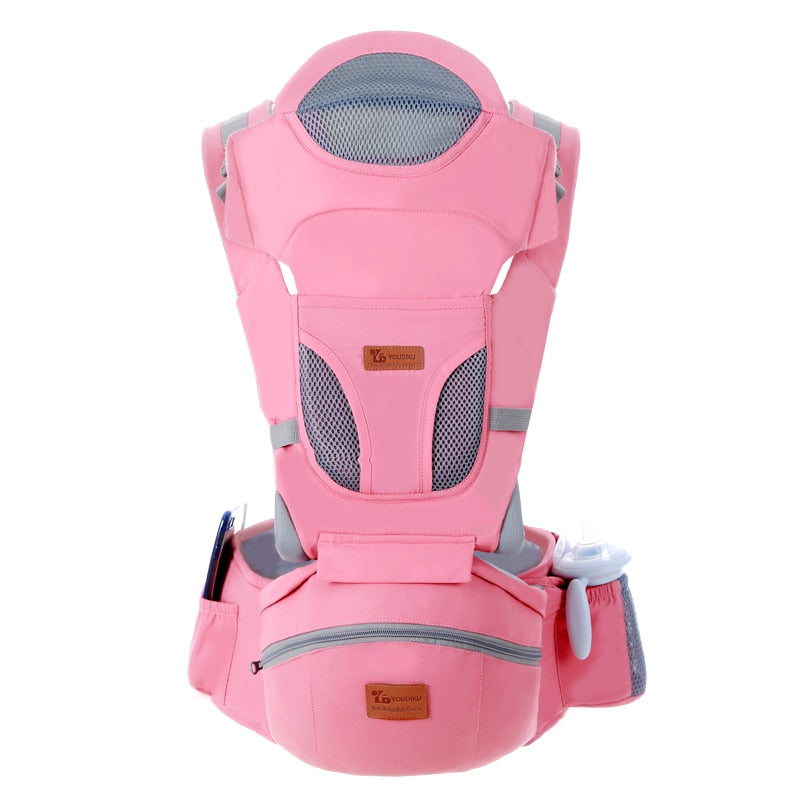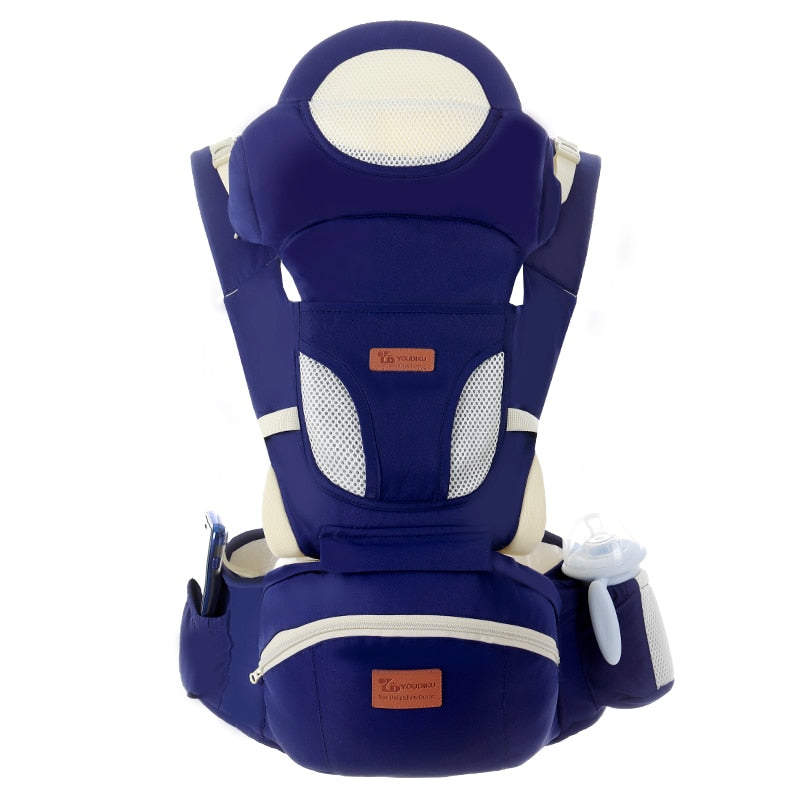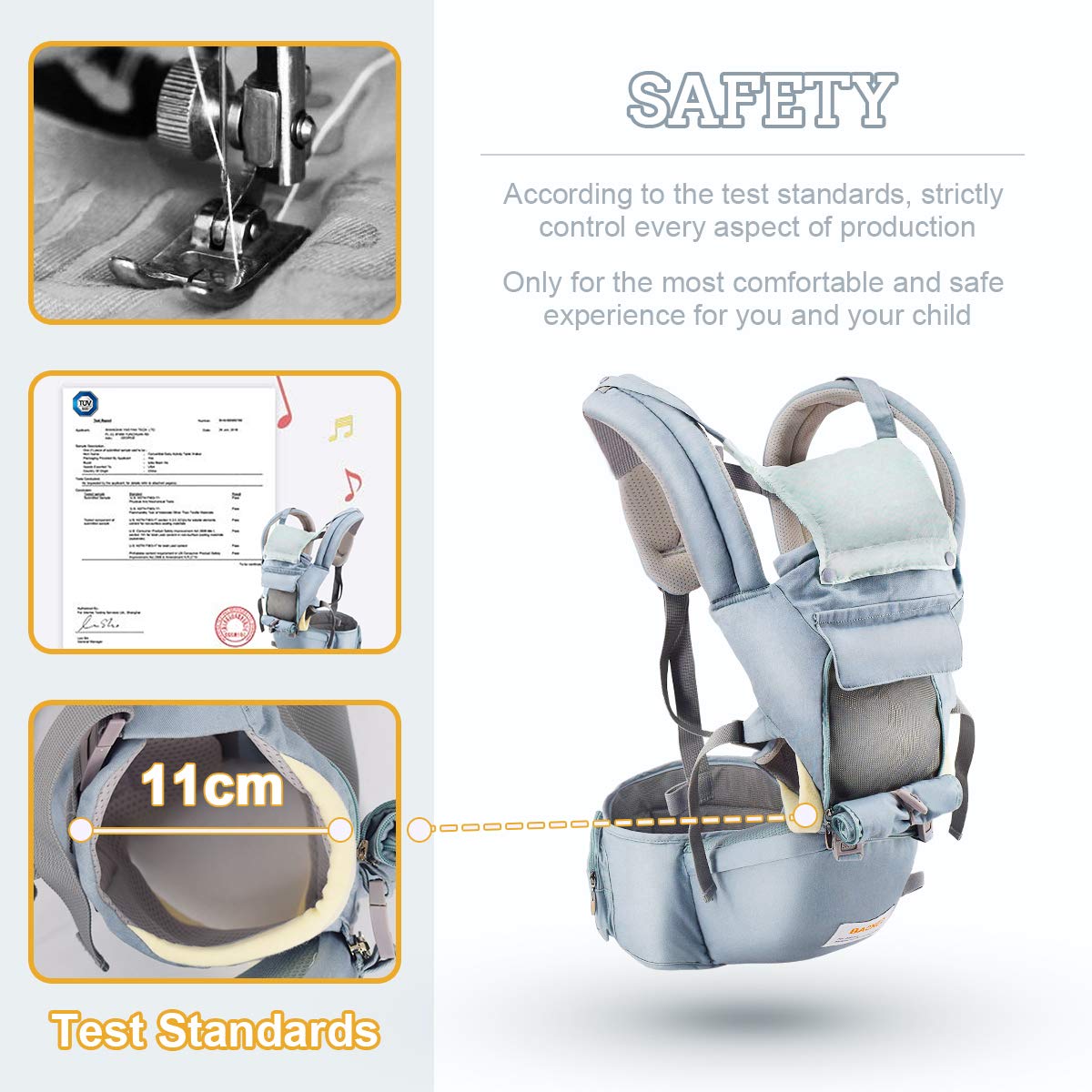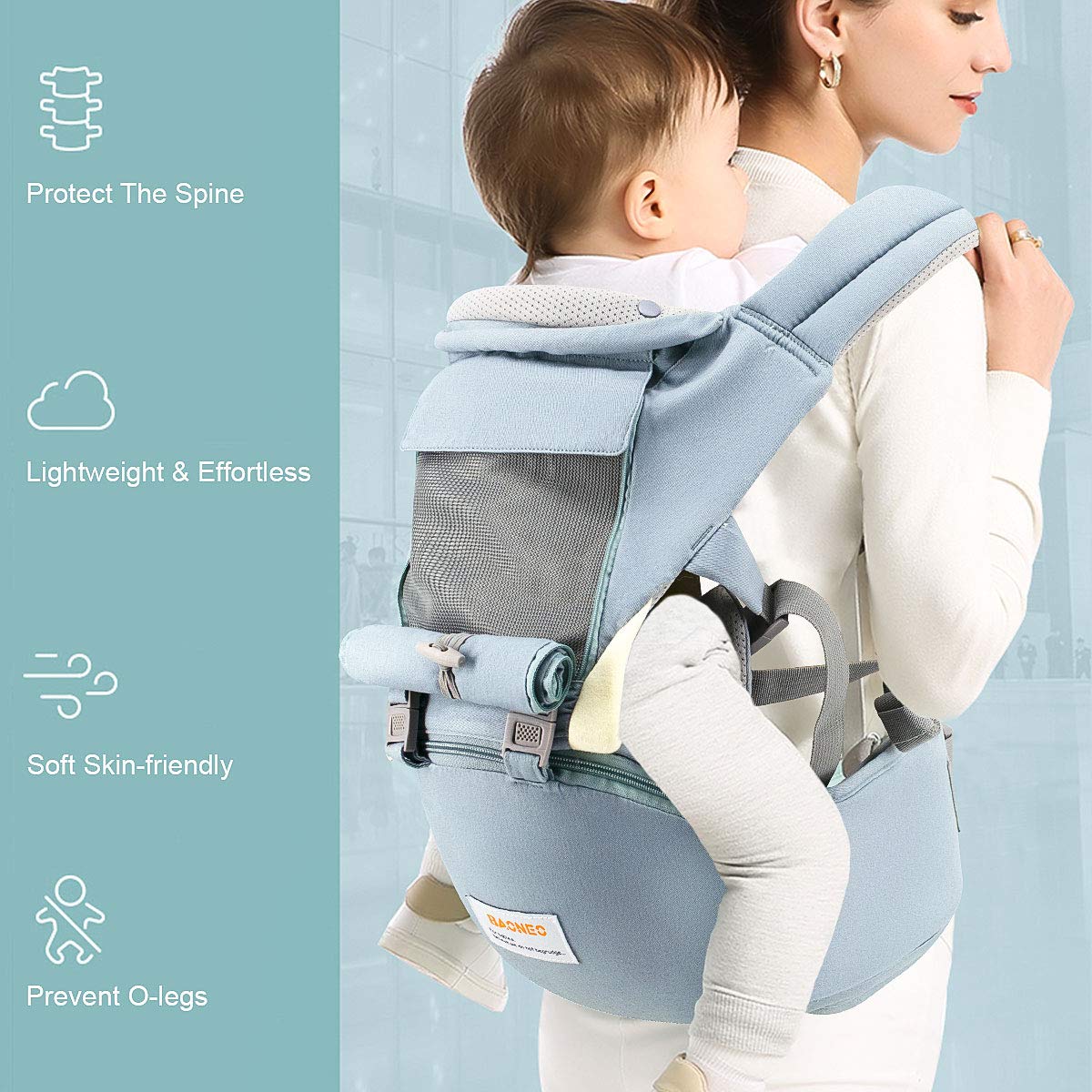 HugHold™ - Baby Carrier Infant Backpack
Sale price
$49.95
Regular price
$99.99

This baby carrier is perfect for you and your baby!
Our HugHold™ - Baby Carrier Infant Backpack has a large padded waistband to provide the support you need to maintain a healthy posture. When you carrying your baby, it ensures the maximum comfort for your back to prevents back pain, also provides the maximum comfort for your baby.
Experience hands-free convenience with opportunities for bonding and developmental benefits, whether it's running errands or exploring parks, there's no place that could ruin the enjoyment of this convenient baby carrier.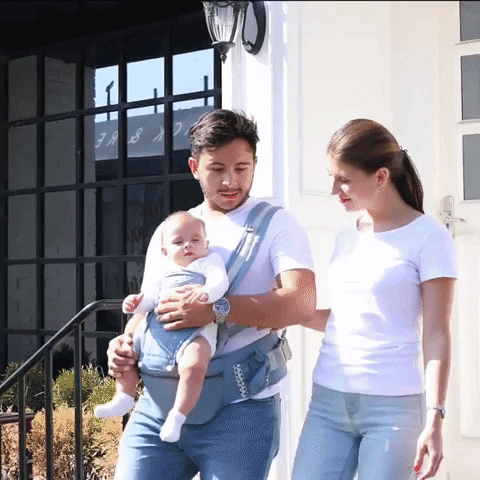 Benefits:
✅ All-In-One Baby Carrier: Adapts to your growing baby from newborn to toddler (7-45lbs and fits babies from 0-48 Months). No separate infant insert required. All carry positions included, face baby in or out, wear on the hip or back. A large storage pouch also included.
✅Thoughtful design: Includes tuckaway baby hood for sun and wind protection, privacy, and easy breastfeeding. Machine Washable and Made from 100% Premium Cotton.
✅Comfort: Exceptional lower back comfort with padded lumbar support waistbelt and extra padded shoulder straps with the option to wear 2 ways: crossed or "backpack style". A waist belt can be worn high or low to maximize comfort, especially post C-section.
✅Ergonomic As Baby Grows: Acknowledged as hip-healthy by the International Hip Dysplasia Institute. Adjustable bucket seat supports baby in an ergonomic natural "M" position in all carry positions.
✅Easy to use: Easy, one-handed slider adjustment allows you to quickly switch baby to face in or out on the fly.