Our Best Sellers
Sale price
$39.95
Regular price
$49.95
Sale price
$39.95
Regular price
$60.04
Sale price
$24.95
Regular price
$31.95
Highly Affordable!
"Thrilled with the prices at Toddler Tidbits! They have made it so easy for me to provide quality toys and books for my little one without breaking the bank. Thank you, Toddler Tidbits, for making parenting more AFFORDABLE and STRESS-FREE!"
Amazing Collections!
"I'm in love with the collections at Toddler Tidbits! They have everything I need to keep my toddler entertained and learning, from interactive toys to educational books. The variety is INCREDIBLE, and the quality is TOP-NOTCH."
Top-Notch Support!
"Toddler Tidbits support team was friendly, helpful, and went above and beyond to ensure that I was satisfied with my purchase. Thank you, Toddler Tidbits, for providing TOP-NOTCH support and making me feel VALUED as a customer!"
Happy Tidbits,
Happy Childhoods!
Embrace the wonder and magic of childhood with Toddler Tidbits. Our store is more than just a collection of products - it's a place where dreams come to life and imaginations run wild. From the first precious moments of infancy to the exciting world of toddlerhood and beyond, we're here to support you on your journey.
So why settle for the ordinary? Come and discover the world of Toddler Tidbits, where every day is a new adventure and childhood is always a magical journey!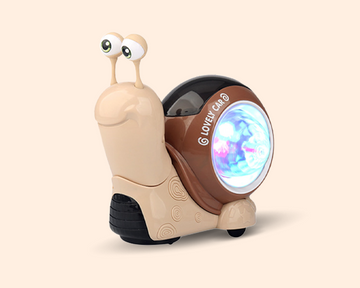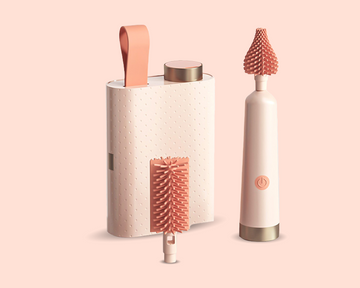 Inspiring Curiosity and Imagination
Encourage your child's natural curiosity and thirst for knowledge with our Washable Montessori Busy Board.
Our board is not just a toy, it's a tool for early learning and exploration. With its vibrant colors and engaging content, our Montessori Busy Board inspires creativity and imagination in even the tiniest of minds.
Learn And Grow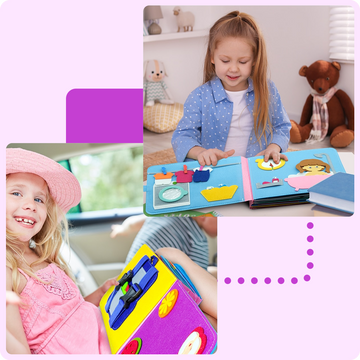 Designed for Early Development
Our Washable Montessori Busy Board is designed to promote early learning and development, featuring a range of activities that teach your child to recognize colors, shapes, sizes, and even life knowledge.
Order your Washable Montessori Busy Board today and watch your child learn and play their way to a brighter future!
Learn And Grow
About Us.
Welcome to Toddler Tidbits, where we believe that every child is a unique treasure with boundless potential waiting to be unlocked.
We understand that parenting can be both rewarding and challenging, which is why we strive to make it easier for you by offering a carefully curated selection of toys, books, accessories, and more that are not only fun but also educational and developmentally appropriate.
At Toddler Tidbits, we are passionate about promoting early learning and imaginative play, as we believe that these are crucial elements in helping children grow and thrive.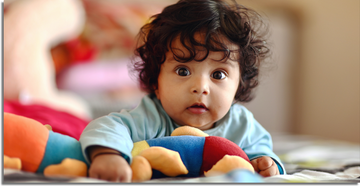 Our Mission.
Our mission is to create a world where every child is empowered to discover their unique potential and unleash their boundless creativity.
We believe that early childhood is a crucial time for learning and development, and we are committed to providing parents and families with the resources and tools they need to support their child's growth and exploration.
Our goal is to promote the value of imaginative play and learning, as we believe that this not only helps children develop important skills but also instills a lifelong love of learning.
We invite you to join us on this mission and discover the joys of raising imaginative, curious, and empowered little ones.