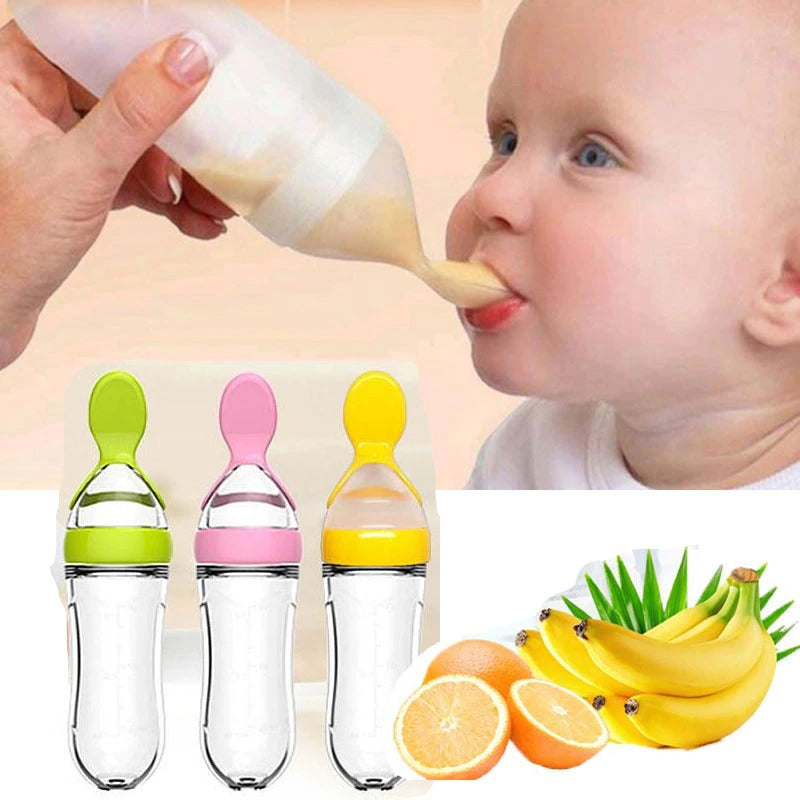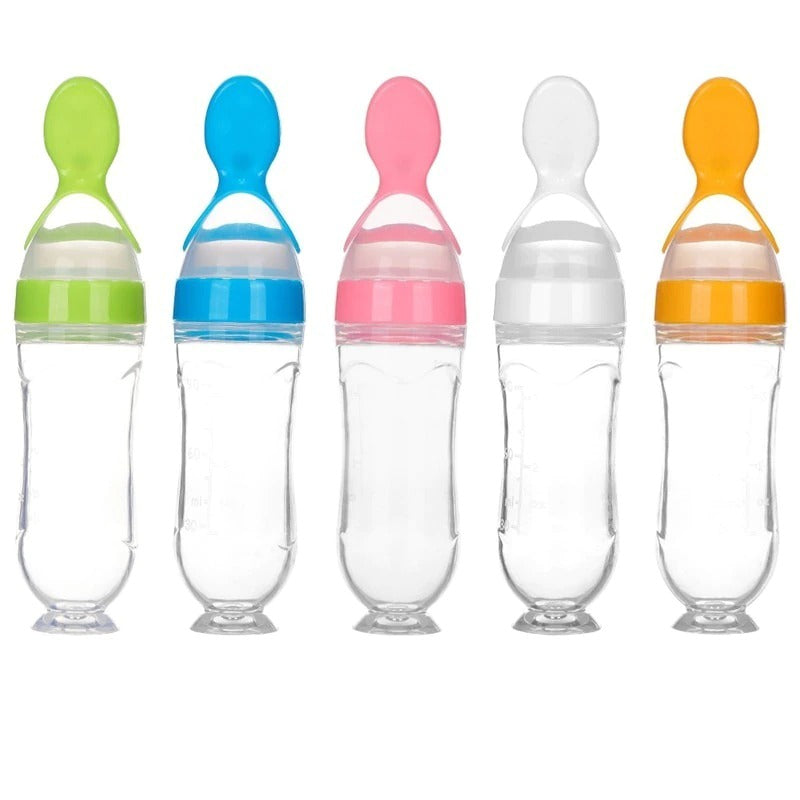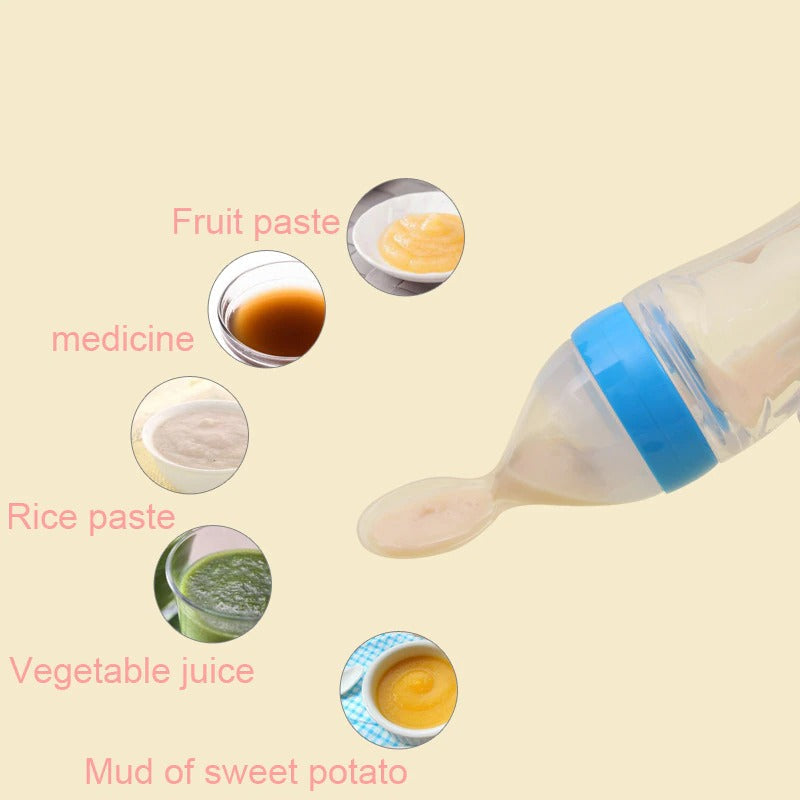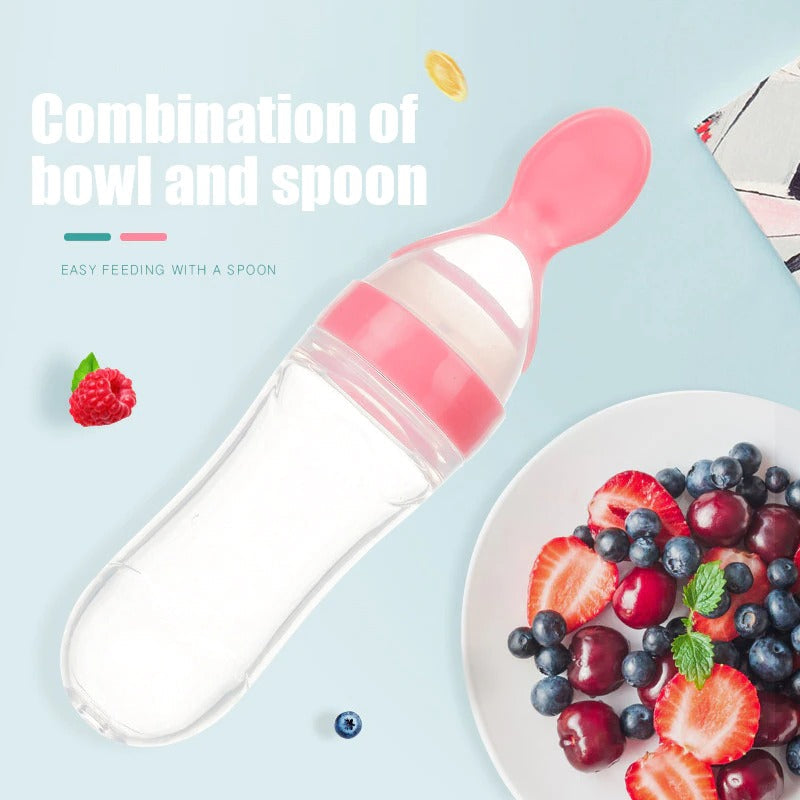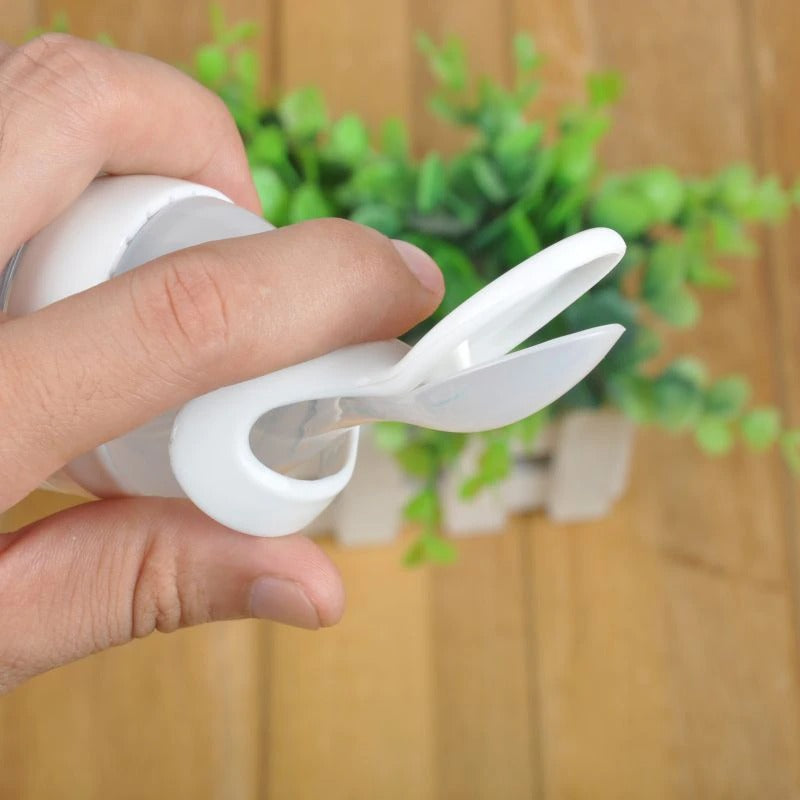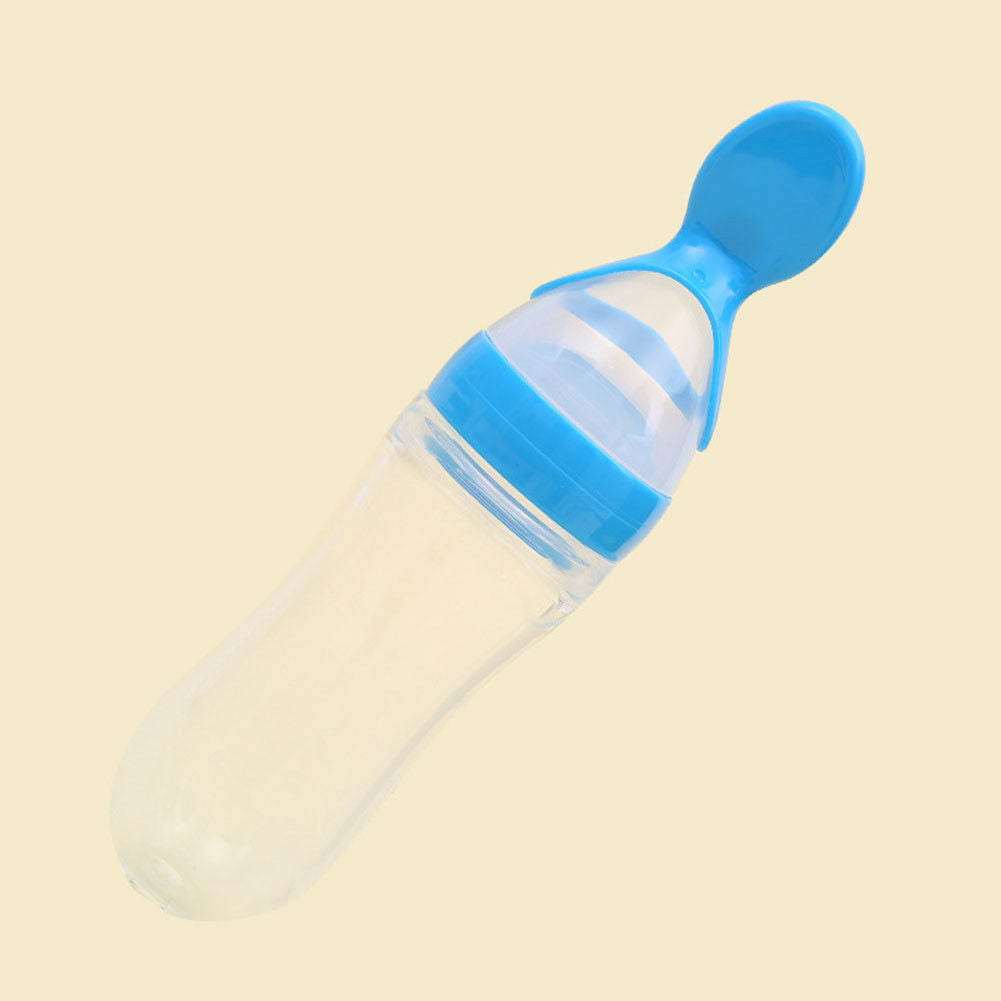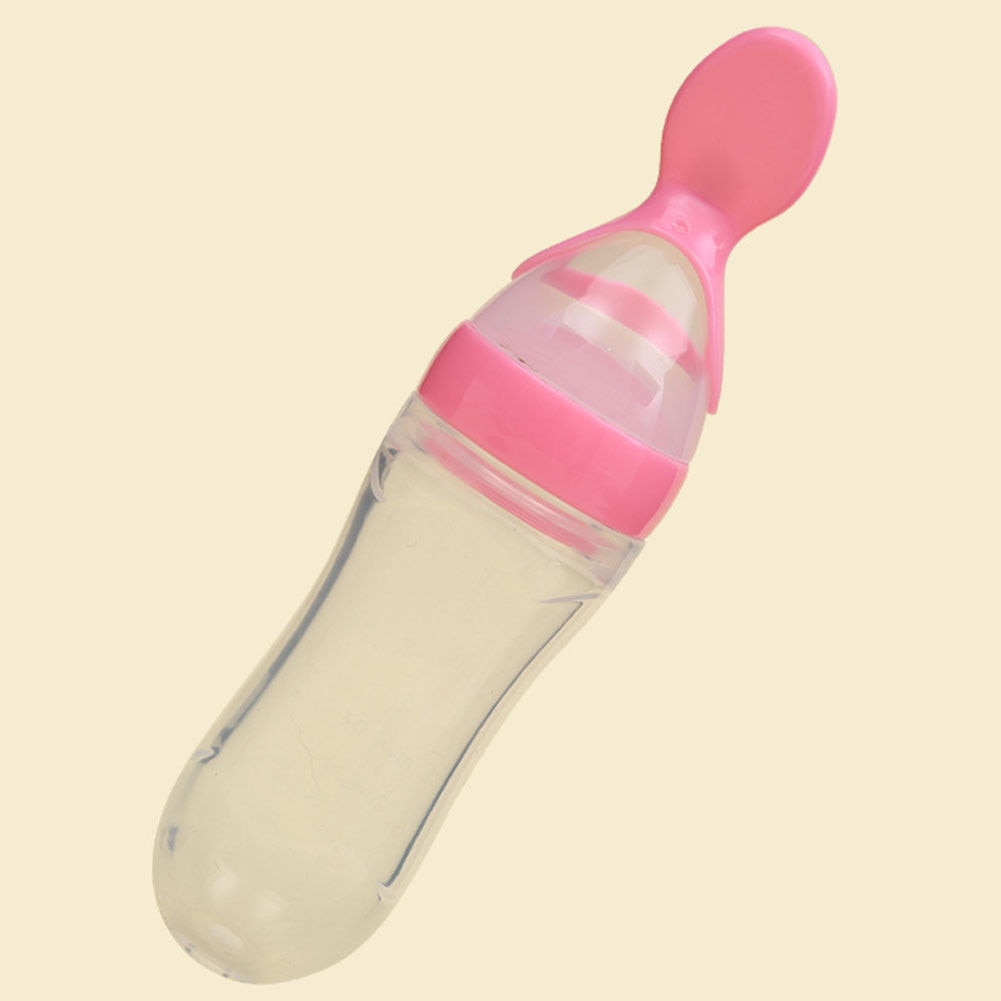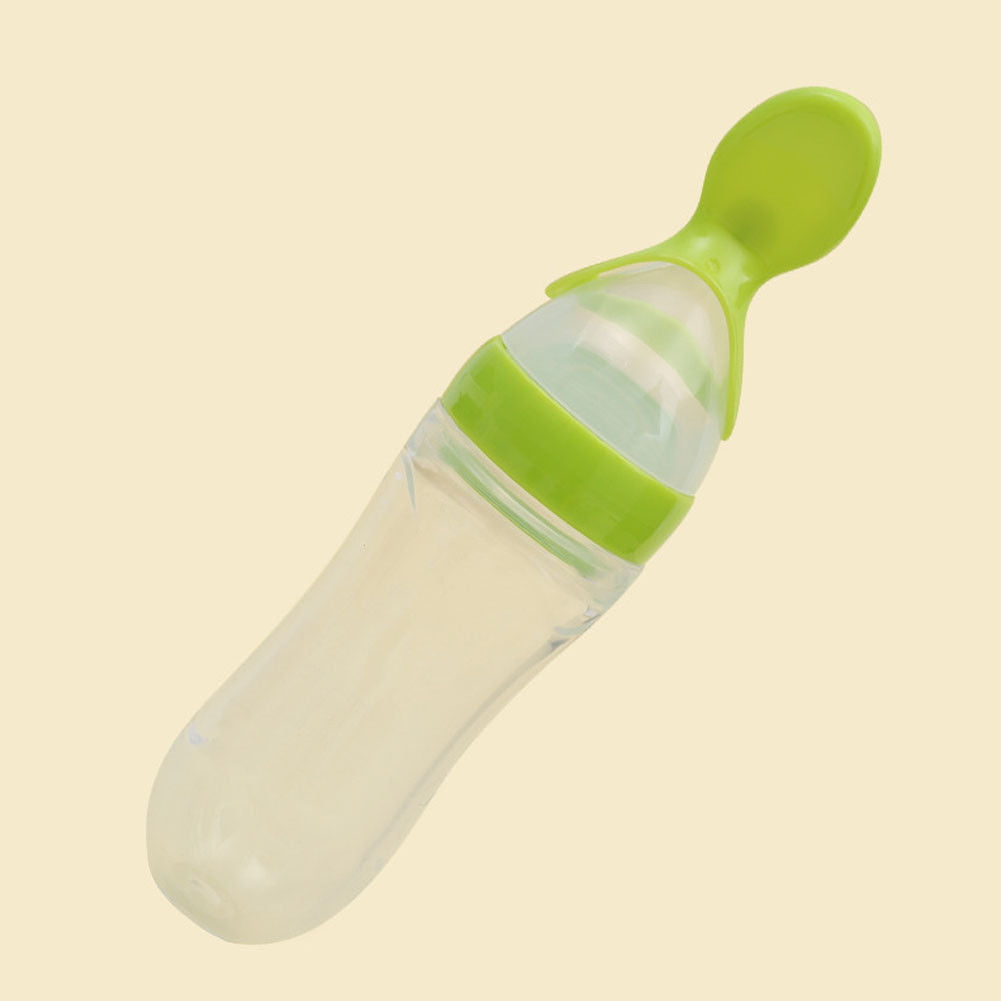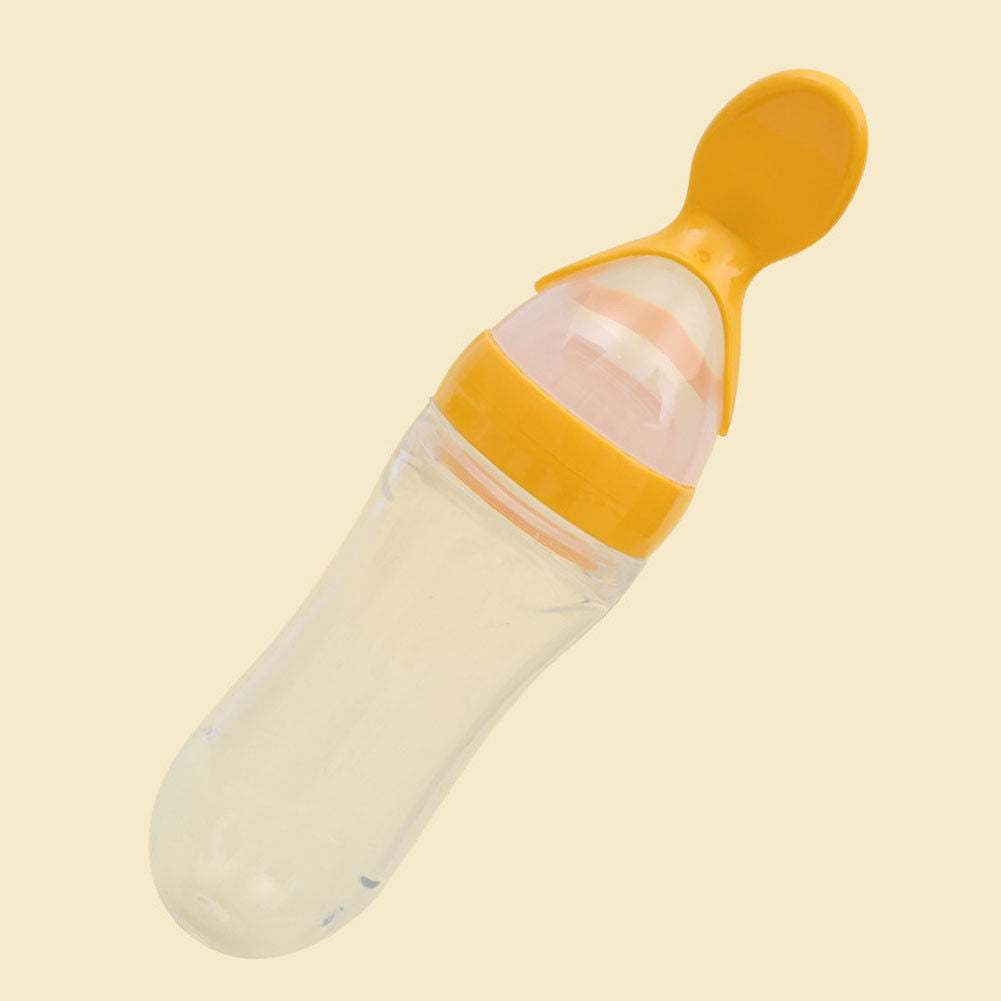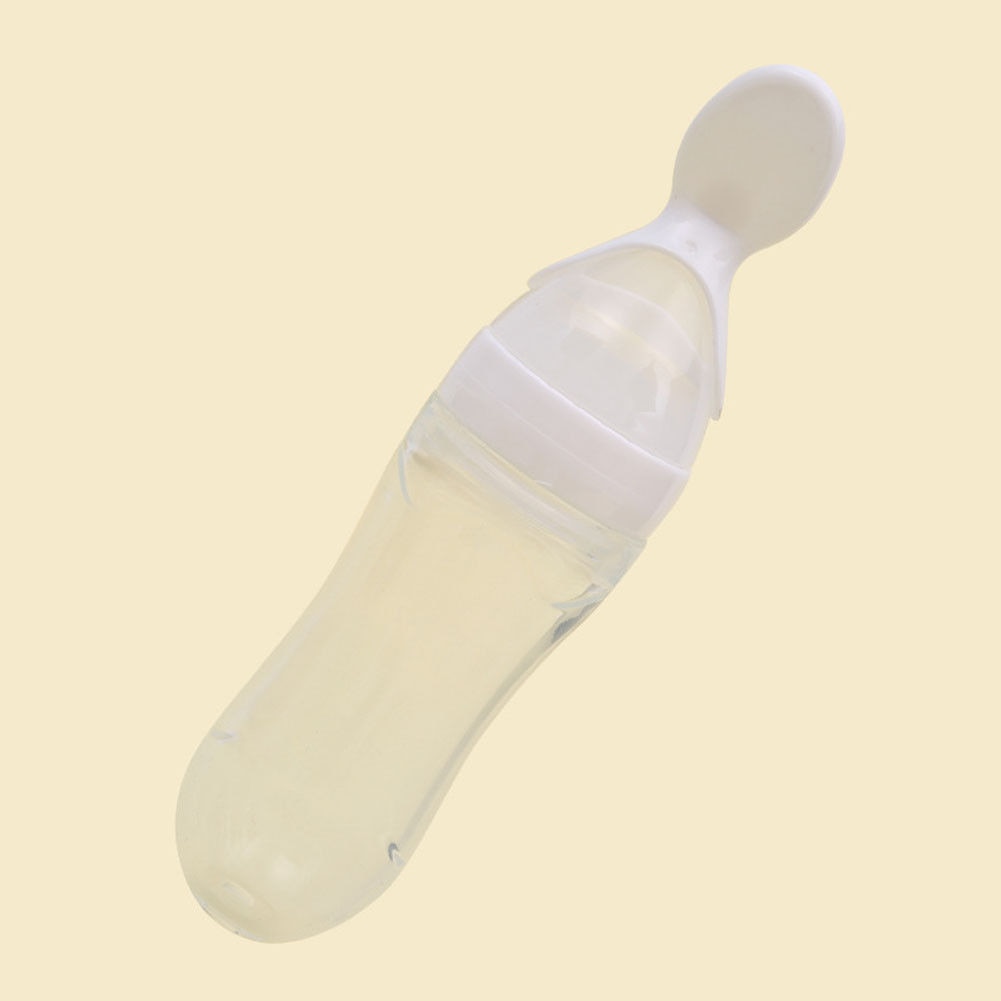 SpoonSip™ - Baby Bottle & Spoon Feeder
Sale price
$24.95
Regular price
$39.99

Less Mess & Easy Baby Feeding!
The dispensing spoon is the perfect tool to provide a better, safer, and smoother way to
 

feed semi-solid food to your babies.

 
It encourages parents to add
multiple tastes and varieties of food
to their baby's diet that may not be ideal for the baby to eat safely otherwise. 🥕🍐 
EASY TO HANDLE 🖐️
Offers perfect convenience in feeding a baby as it is easy to hold with one hand and the baby can carry it as well quite easily which makes it suitable for self-feeding. 
NO MORE MESS 🍼
Feeding with normal spoons tend to be chaotic and messy for babies.
Thanks to the soft material, the amount of baby food that comes on the spoon can be controlled by squeezing the bottle to dispense just the right amount of food without the risk of choking.
PORTABLE 🎒
Portable and super easy to use anywhere for on-the-go feeding due to its lightweight and flexible structure.
MULTIPLE FLAVORS 😍
The dispensing spoon can be used again for subsequent feedings as the food or drinks inside remain fresh for long periods. The taste of food in the feeder remains flavorful and delicious so it is good for chilled and soft cooked food.
DUST-PROOF CAP ✨
Dust-proof cap that keeps the spoon fresh and clean between feedings and prevents spillage and leakage.
The components can easily be dismantled and washed with warm soapy water.
Benefits:
✅TOP QUALITY Food Grade Silicone which is 100% safe for infants' delicate gums
✅BPA-FREE spoon which the baby can safely bite
✅Can be put in boiling water to heat baby's food
✅Dishwasher and microwave safe