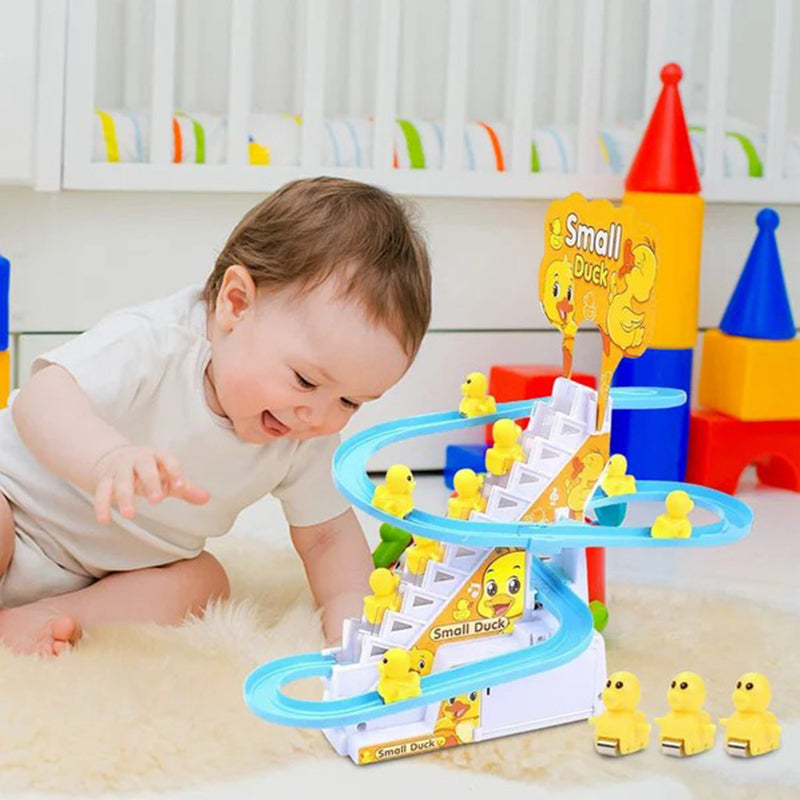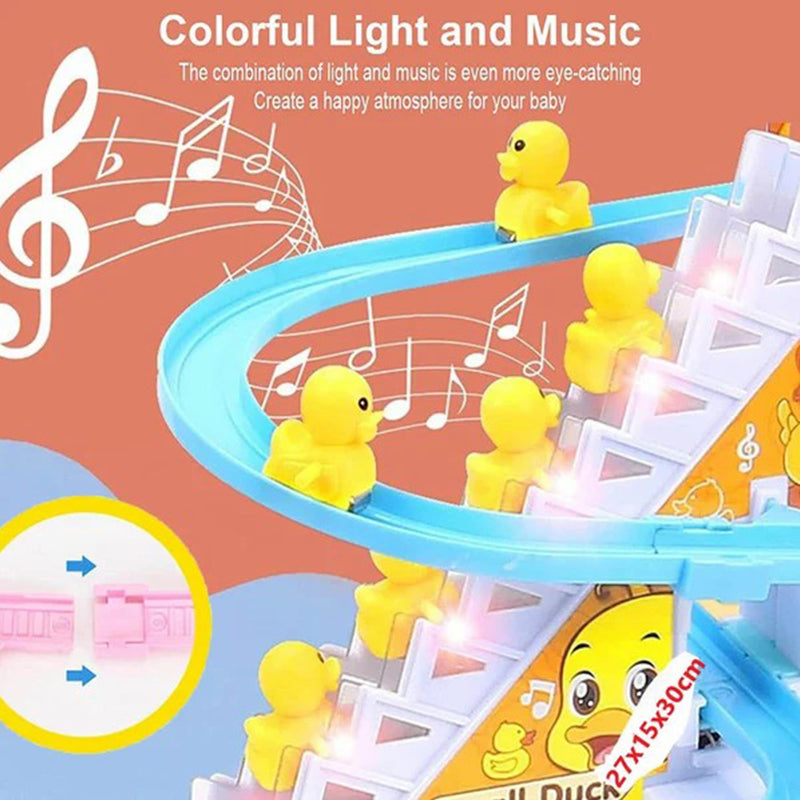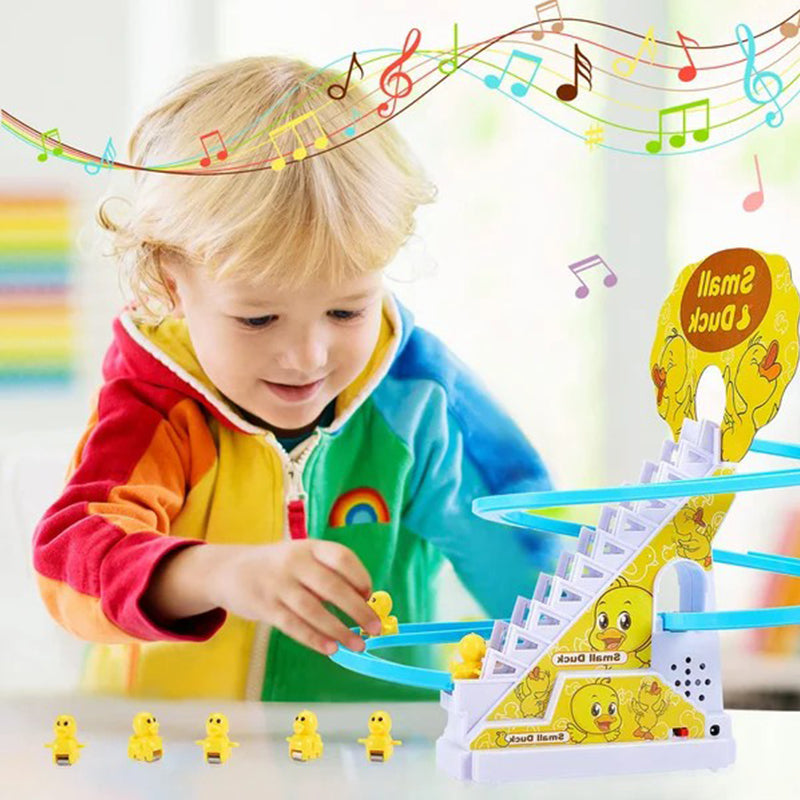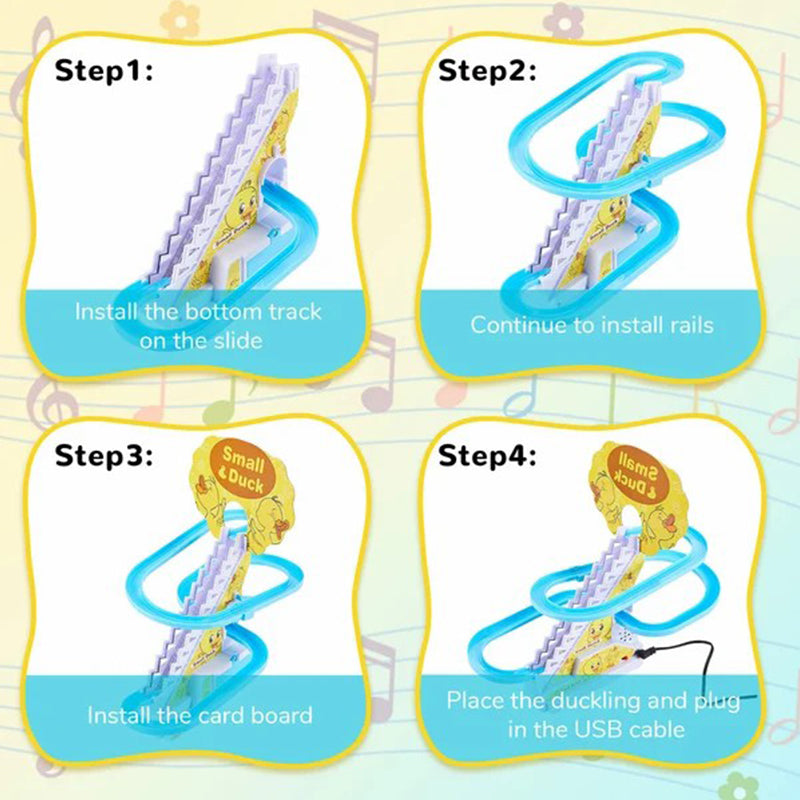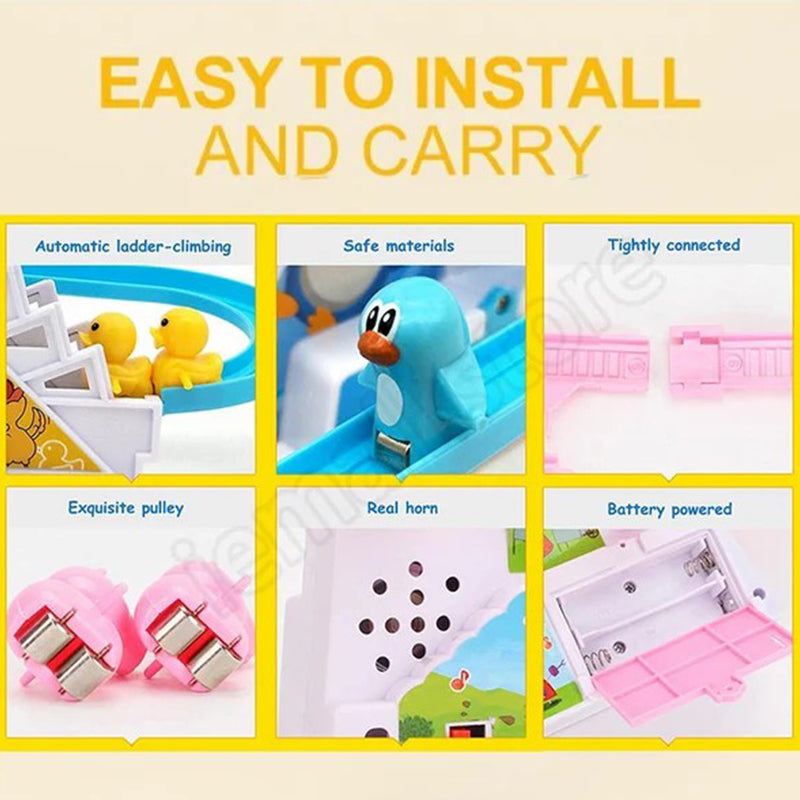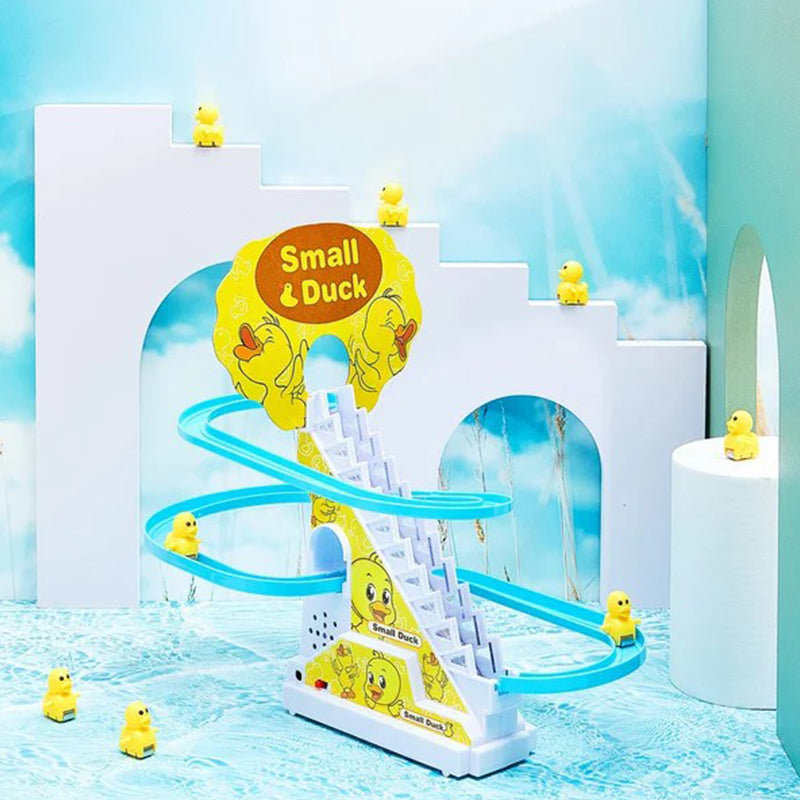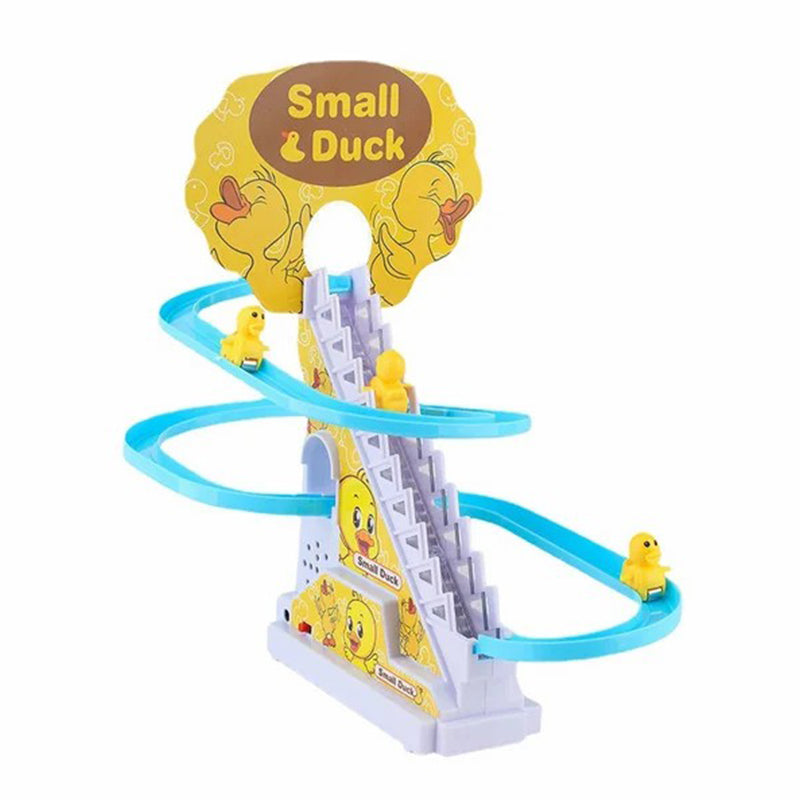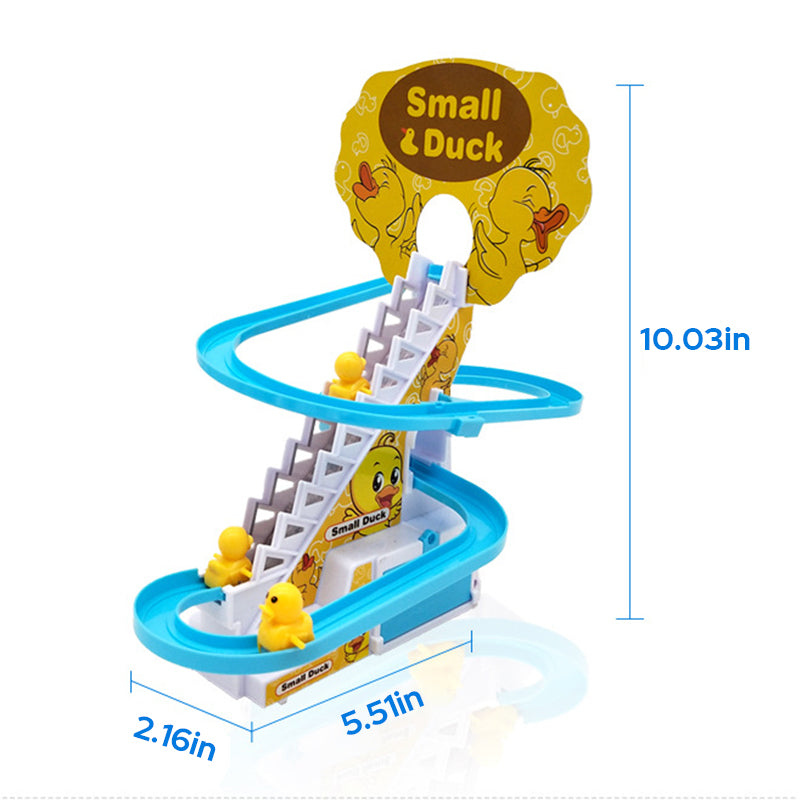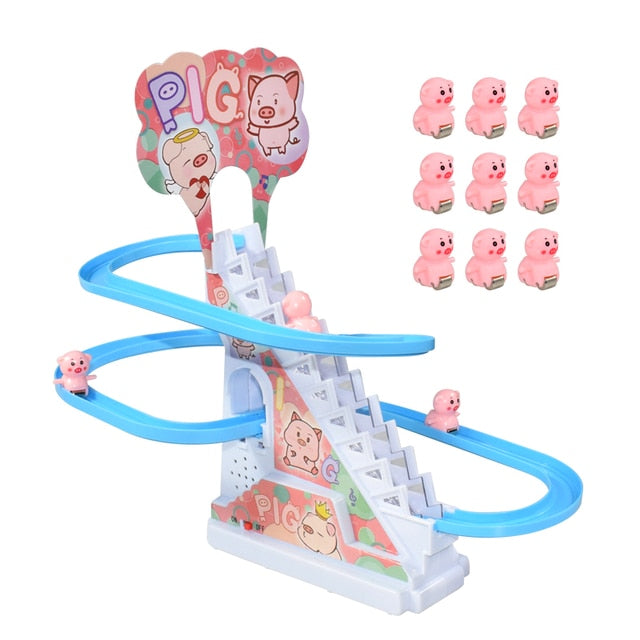 DuckieDash™ - Duck Stair Climbing Slide Early Education Toy
Sale price
$39.95
Regular price
$49.99


FEATURES
✅Novelty Sliding Track Toy - This toy comes with 3 lovely yellow ducks, 1 stairs part as well as 3 sliding tracks. After assembly and start the toy, the ducks will be sent to the top one by one and then slide back to the starting point for the next round.
✅Climb The Stairs Automatically - There is a mechanism inside the main part of the toy that enables the stairs part works like an escalator. The lovely ducklings will be sent to the top just like they are taking the escalator.
✅Ending Point Is Starting Point - With the escalator-like mechanism and the sliding tracks, these little ducks will back to the sarting point automatically after sliding down. Therefore, it can keep working until you stop it.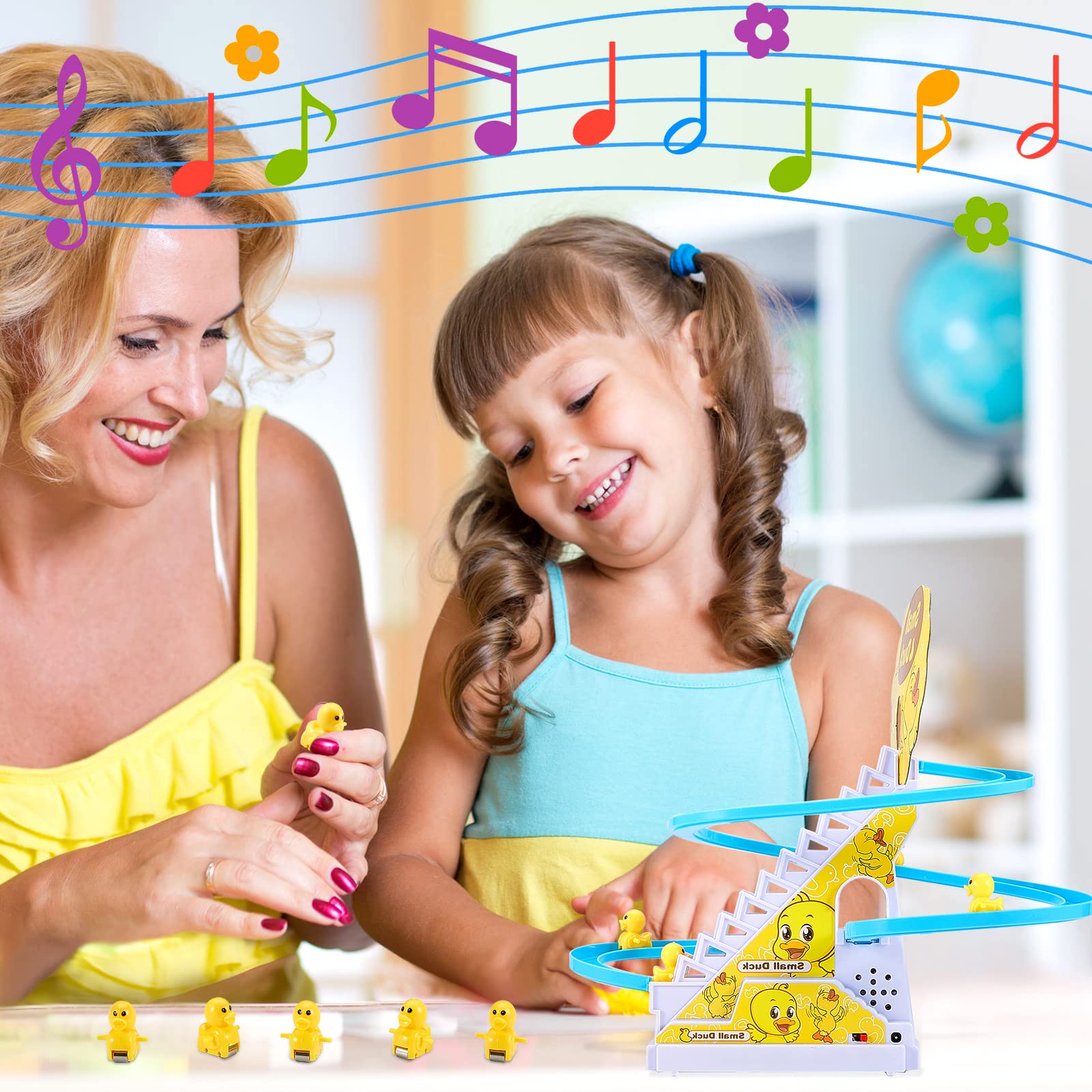 ✅Safety Material - This race track is made of ABS material, safe to use and reliable, all parts of the toy are round and smooth, without sharp edges, which can protect children well when in use.
✅Easy To Install And Carry - This roller coaster toy is small and easy to disassemble; After disassembly, it can be carried almost anywhere, such as taken indoors, to the garden, to the beach and to the queue, then you can assemble in order, children can start to play.
✅Funny Design - The toys set is equipped with flashing LED lights, the toy has a fun sound track and upbeat music (with an on/off button), when you start, the toys set will climb the stair with the music, and then slide down the slide.
✅Battery Power Supply - Use the battery to power, no charging cable required, easy to place anywhere without being limited by the length of the charging line, can be placed away from the socket hole, protect your baby safety. The package does not include a battery.
✅Practical Toys - This climb stairs toy with musical effects can promote baby's development, fun songs and upbeat music can develop baby's visual perception, help them identify colors, and help young children develop hand-eye coordination.
✅Great Gift For Kids - Nearly no babies can refuse such an interesting toy with creative function and lovely appearance. Kids can assemble it independently although assembly is required because there are only 3 tracks needed to connect.
SPECIFICATIONS:
Material: plastic and electronic components

Applicable age: 3 years old and above

Battery use: 2 No. 5 batteries

Slide list: 1 * track base; 1 * arch cardboard; 3 * Small dolls; 3 * tracks

Size: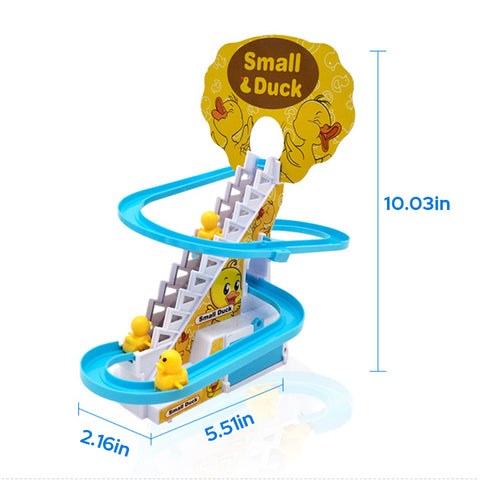 Included:
1 * Funny Automatic Stair-Climbing Ducklings Cartoon Race Track Set