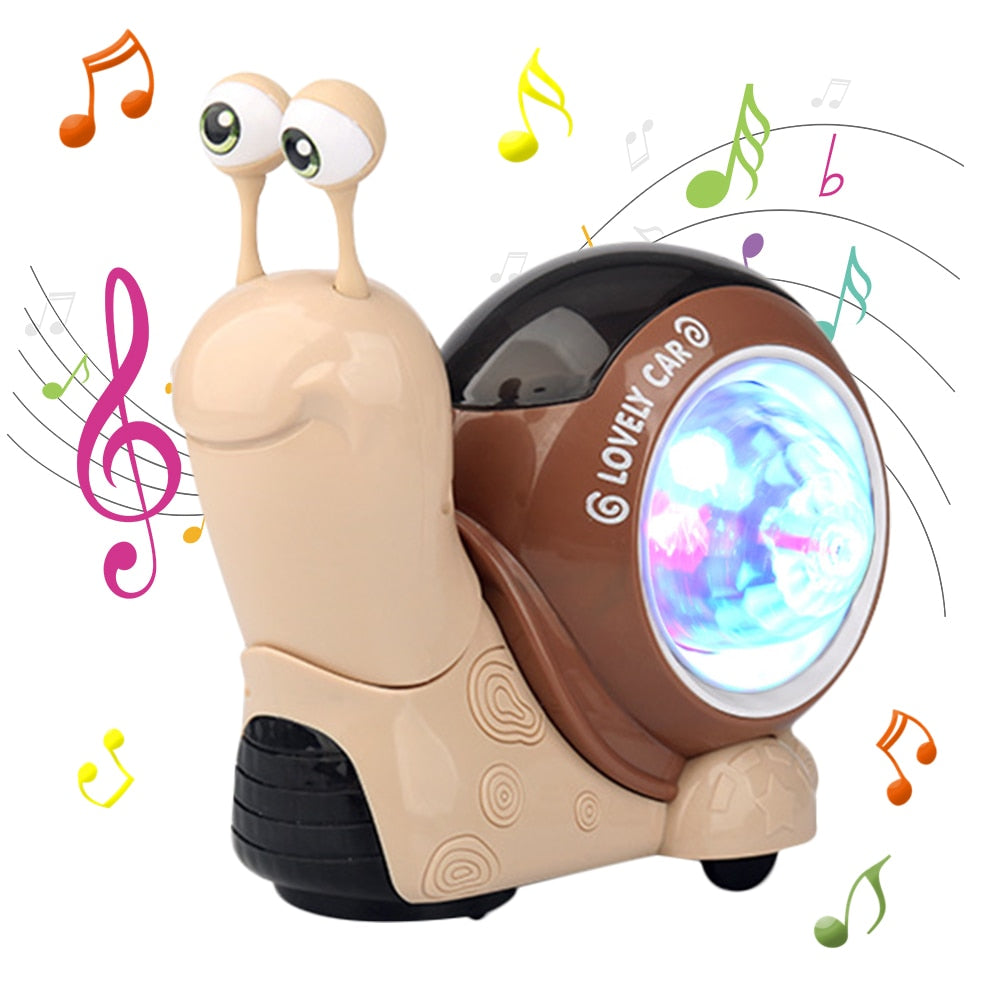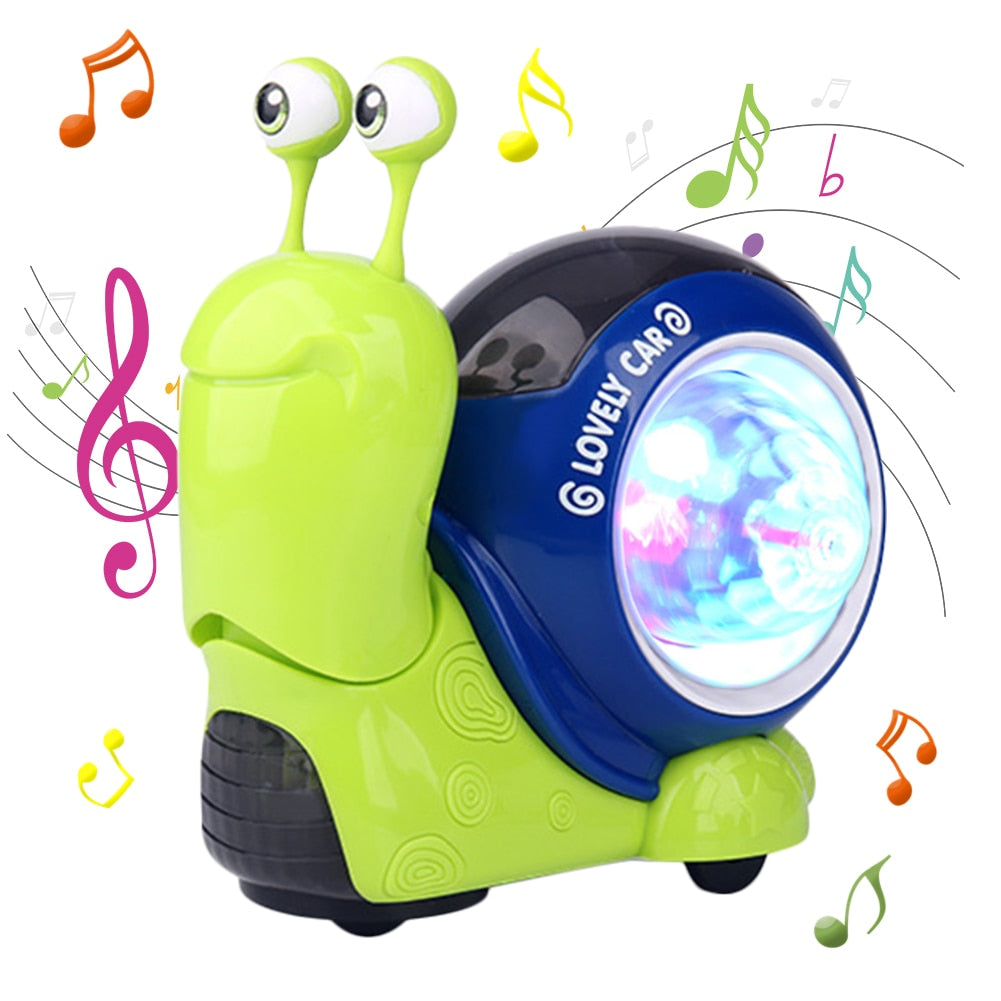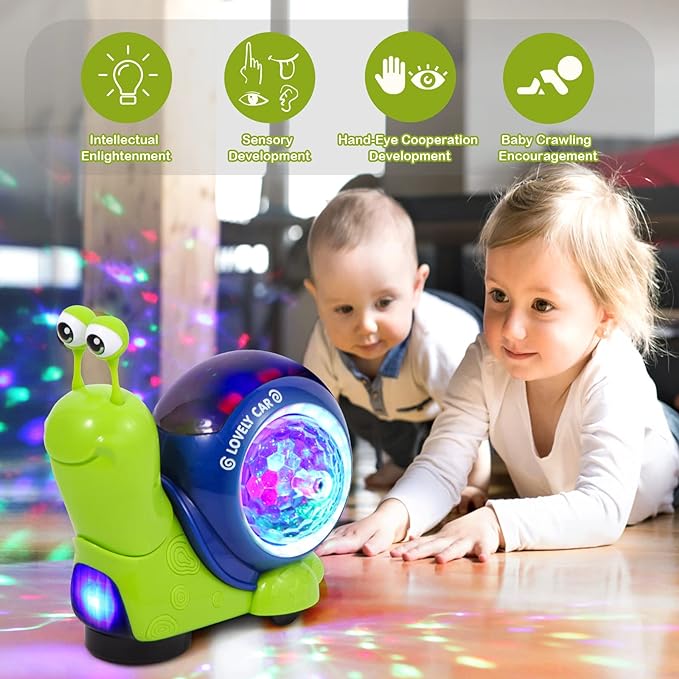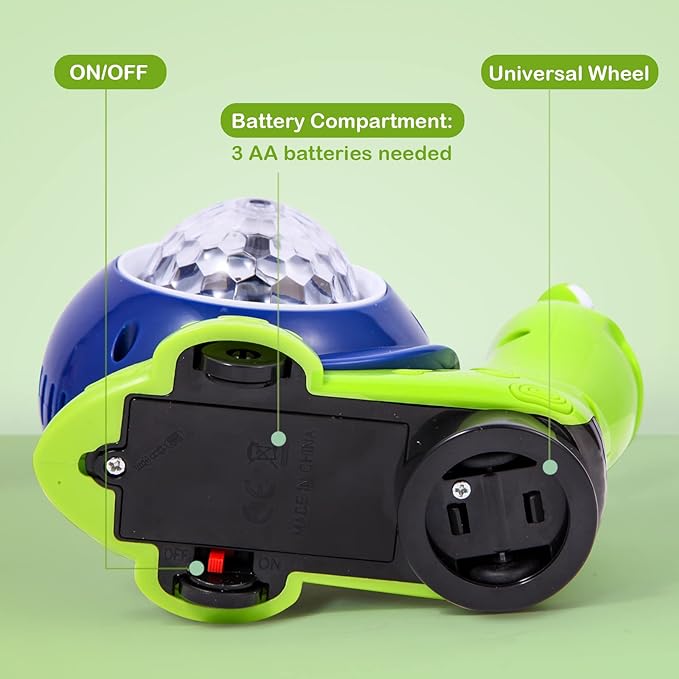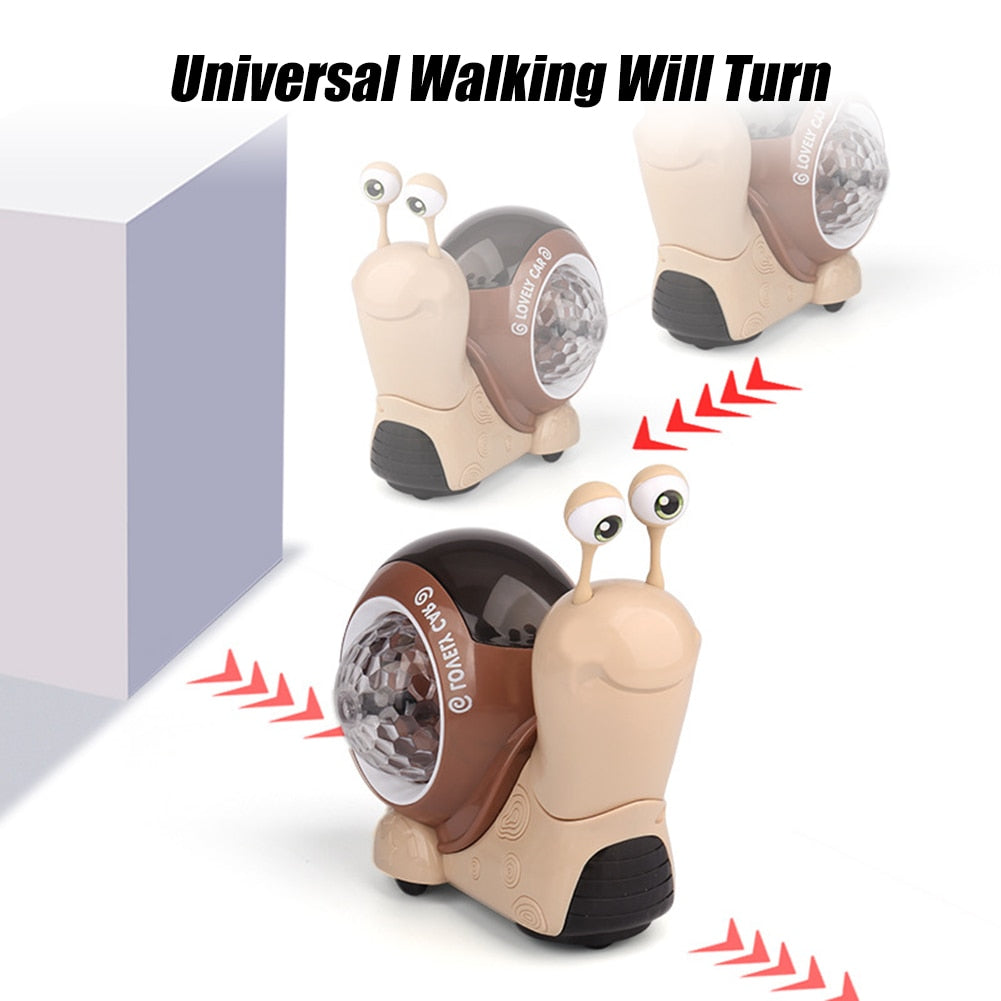 DiscoSnail™ - Crawling Snail Baby Toy --
Sale price
$35.94
Regular price
$44.99

"

This toy was a HIT with the nephews. Had a little dance party with them for a bit and this got them to dance! They're normally too shy to do it unless they're alone. They didn't want to turn the thing off!

"
⭐⭐⭐⭐⭐ - Callum L.
✅ Verified Buyer
Looking for a fun and interactive toy that will keep your little one entertained for hours?
Look no further than the DiscoSnail™ - Crawling Snail Baby Toy!

Our crawling snail baby toy is packed with exciting features that will capture your child's attention in no time.
Watch as it moves and walks in a universal way, turns when encountering obstacles, and even gives off a mesmerizing light display.
 With its sound effects, your child will be fully immersed in a world of fun and exploration.

Reasons why you NEED the DiscoSnail™
✅Develops Fine Motor Skills: As your child grasps, touches, and plays with the toy, their fine motor skills will improve and develop, setting them up for success in the future.

✅Encourages Movement: Our DiscoSnail™ encourages your child to crawl and move around, which is essential for their physical development and overall health.

✅Stimulates Curiosity: With its colorful lights and rich body movements, DiscoSnail™ is sure to stimulate your child's curiosity and encourage them to explore their surroundings.

✅Enhances Learning: The rich color matching and combination of music and light can enhance your child's learning and encourage them to engage with the world around them.

✅Promotes Creativity: Our toy allows your child to dance and play along, promoting creativity and imaginative play.

✅Safe and Durable: Crafted from high-quality ABS plastic, our crawling snail baby toy is safe and durable, ensuring long-lasting fun for your little one.

My child's face lights up with joy
as they interact with the DiscoSnail™.
I vividly recall the first time I introduced it to my own child.
The moment the snail started to move, my little one's eyes widened with amazement.
The soft, colorful lights and cheerful music made it an instant favorite in our household.
Watching my child play, learn, and explore with the DiscoSnail™ made me realize how much this toy can impact a child's growth.
DiscoSnail™ isn't just a toy; it's a gateway to a world of imagination, a vessel for growth, and a source of endless joy.
A Toddler Tidbits Promise
At Toddler Tidbits, we believe in the quality of our products therefore we offer a 30 Day Money Back Guarantee with no questions asked! When you purchase from us, there is ZERO Risk for you!
Customer Support:
Email: support@toddlertidbits.com
Phone: (800)-442-9537