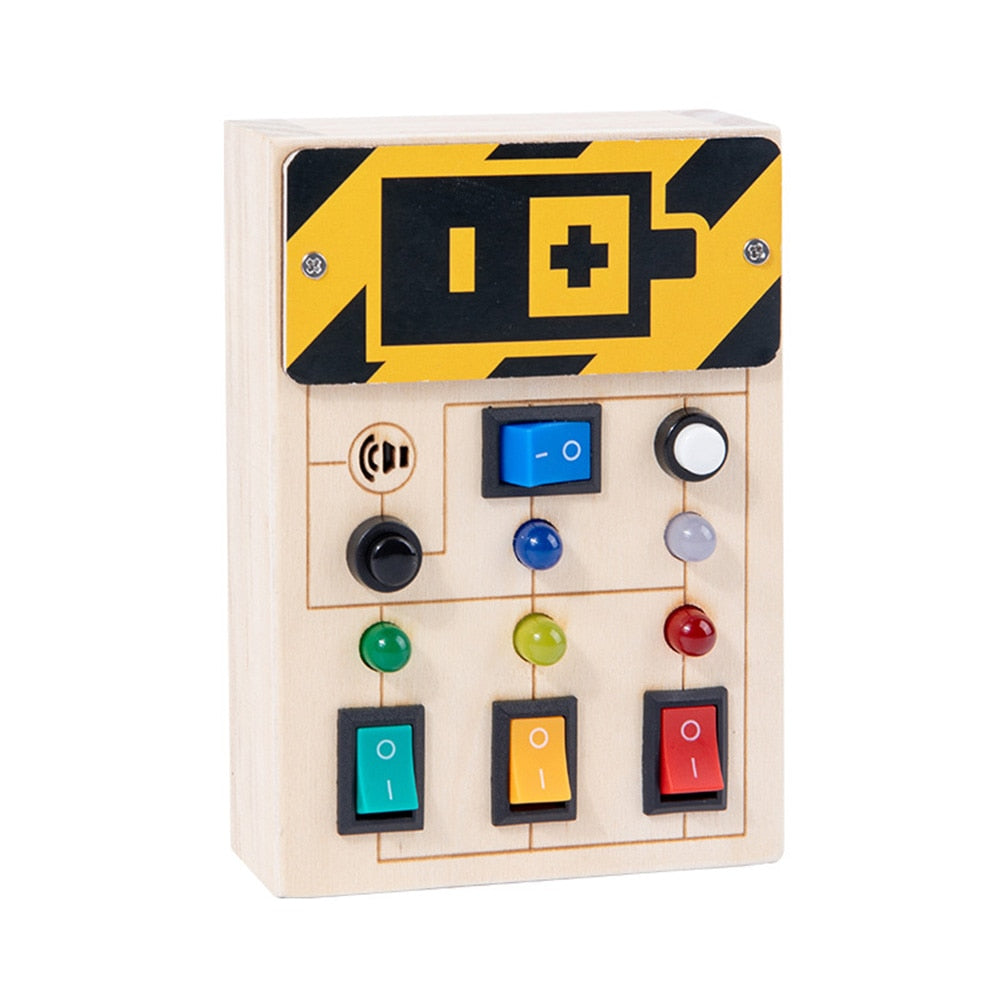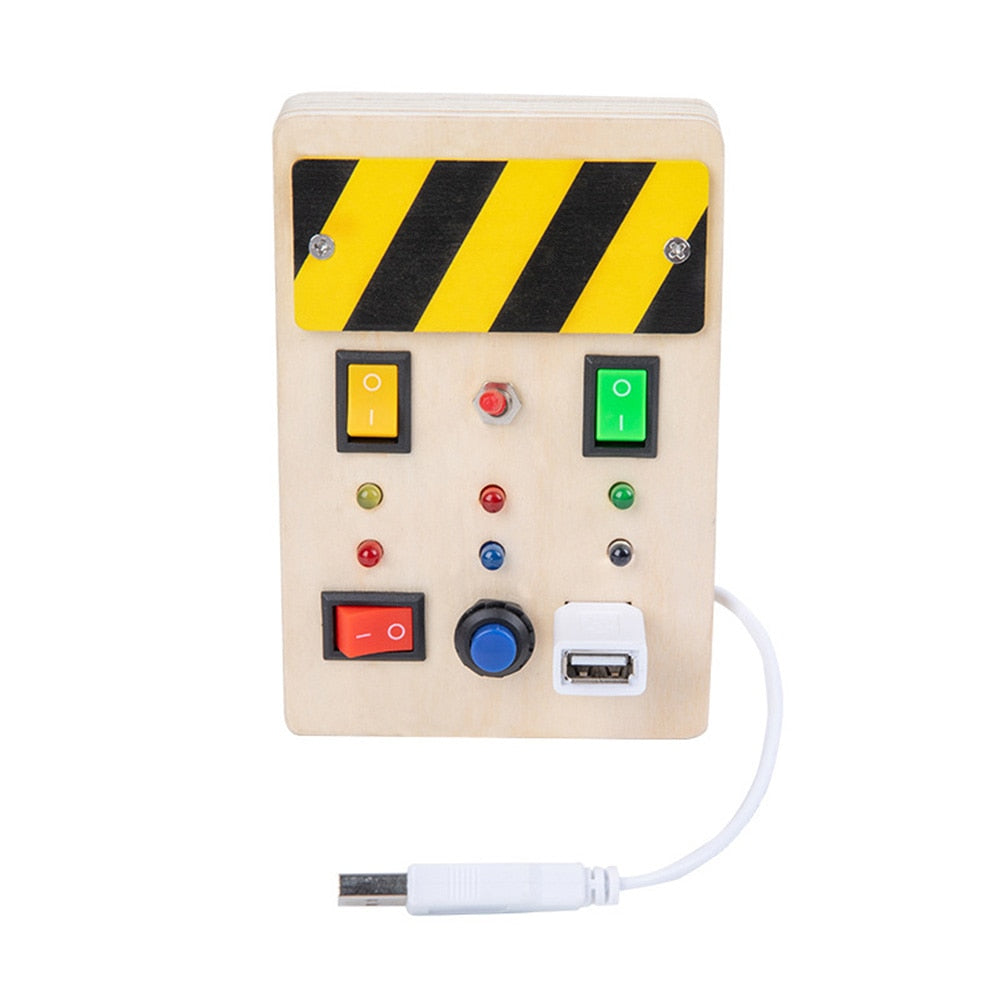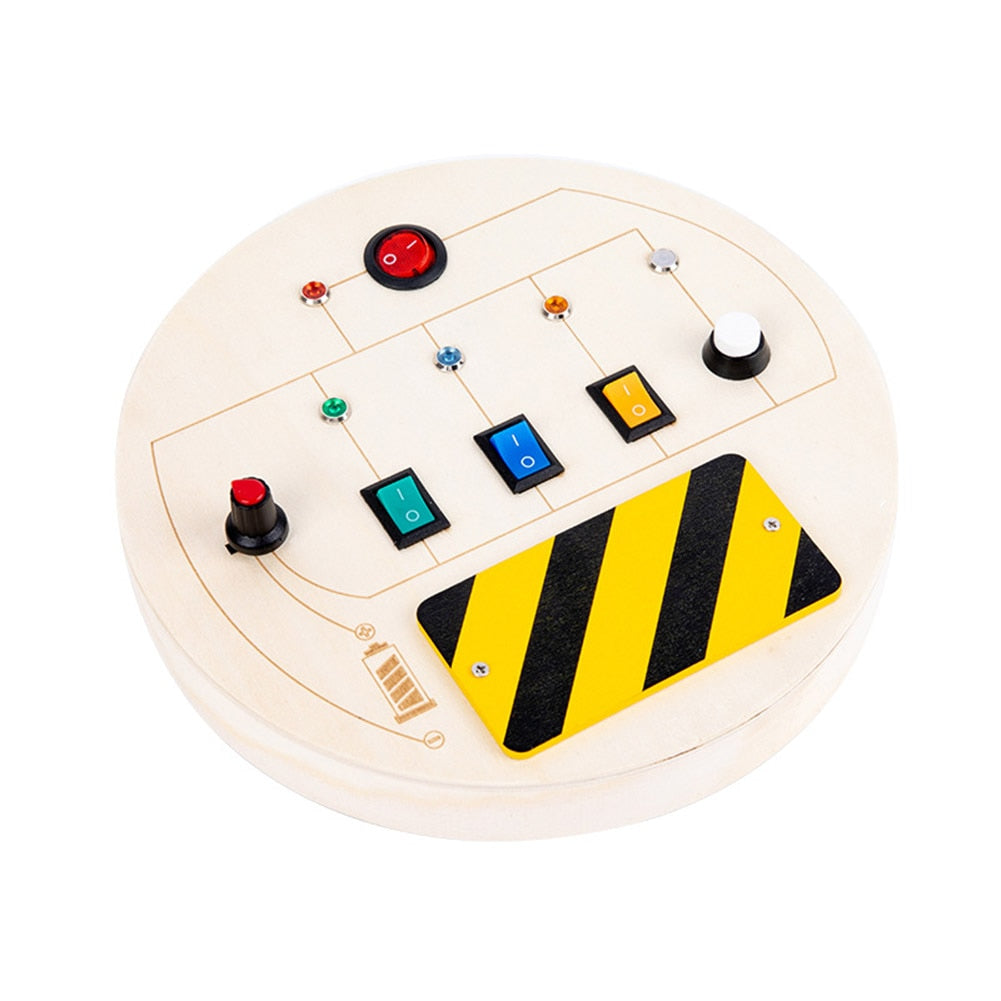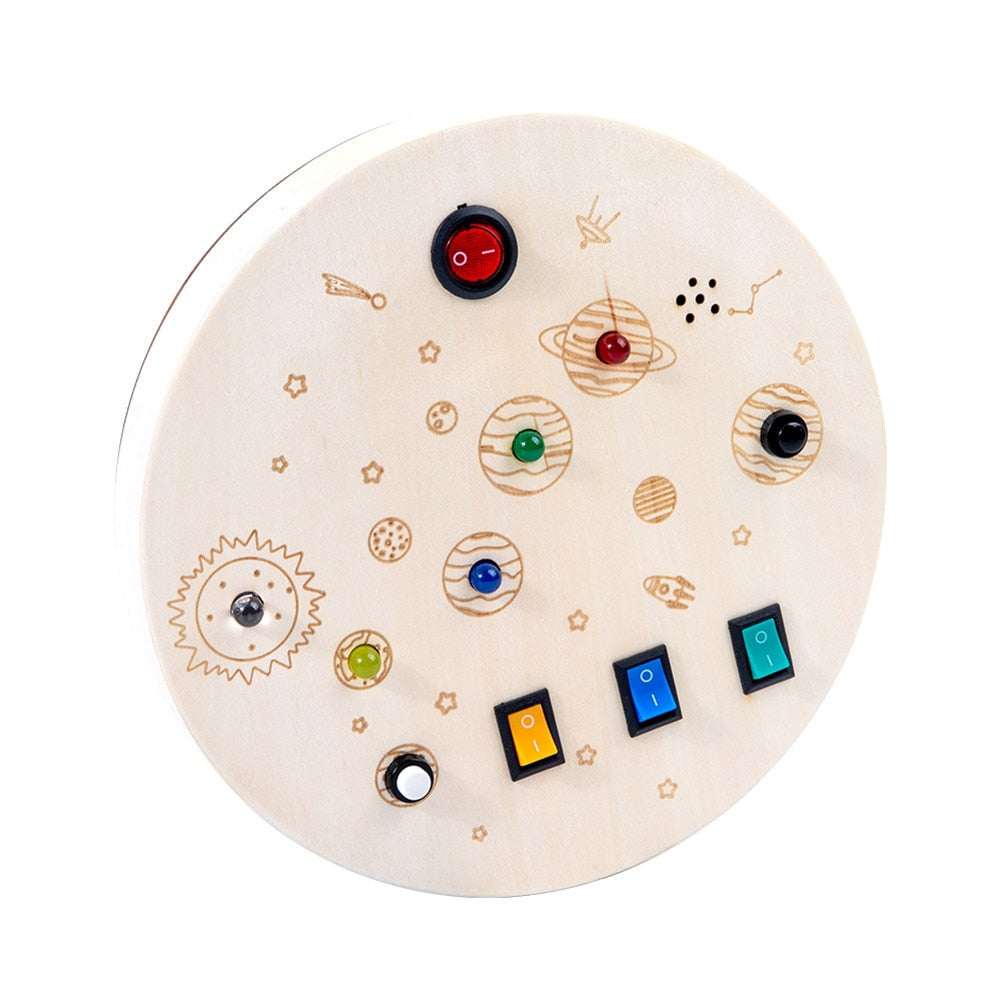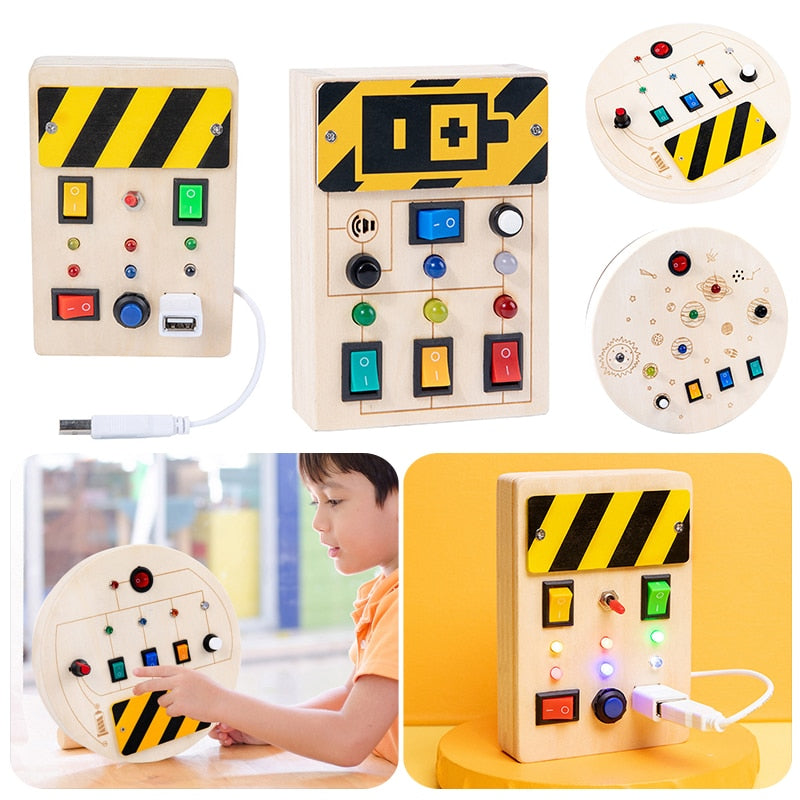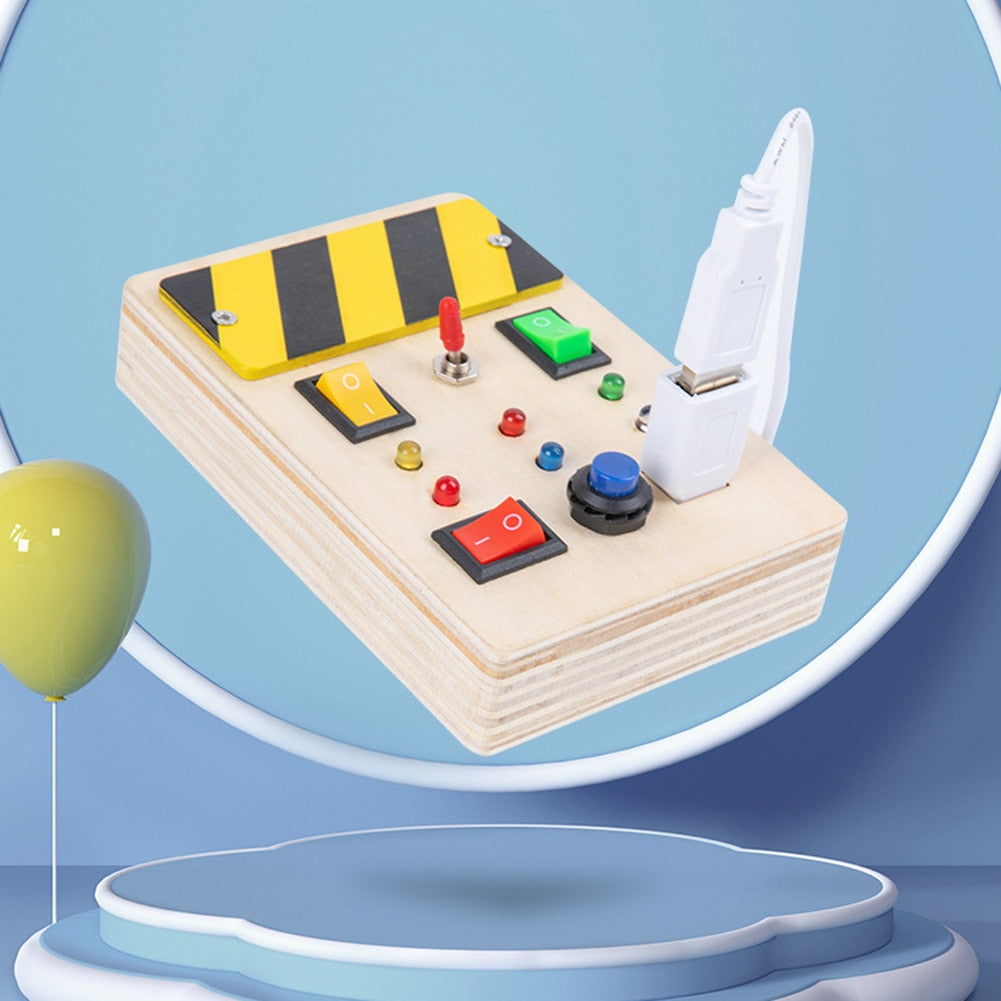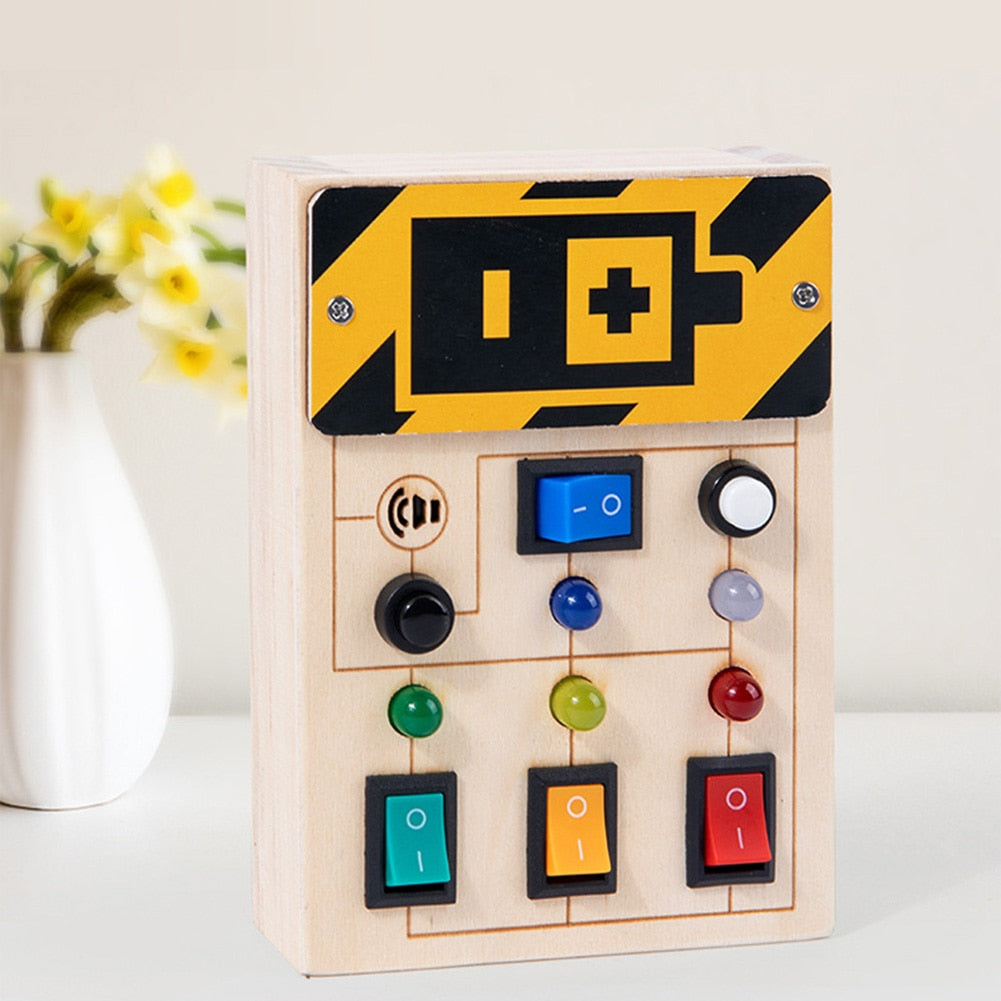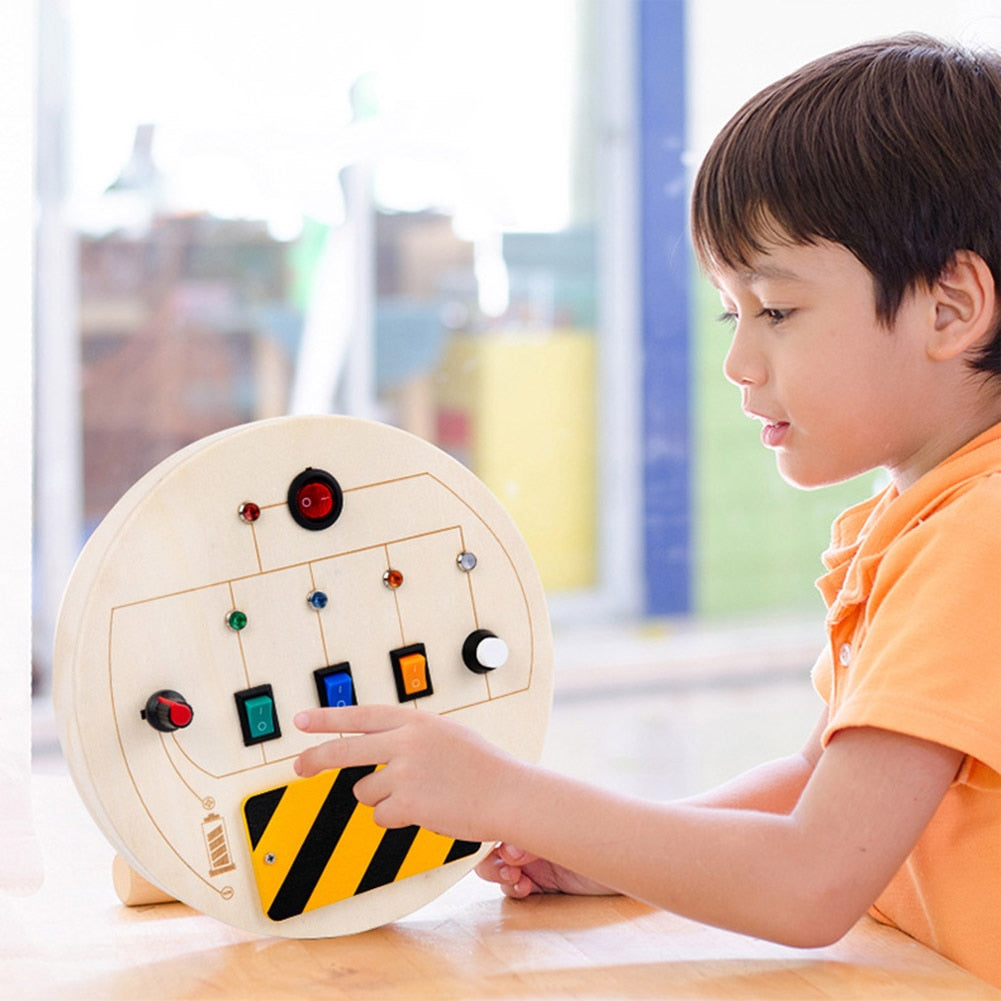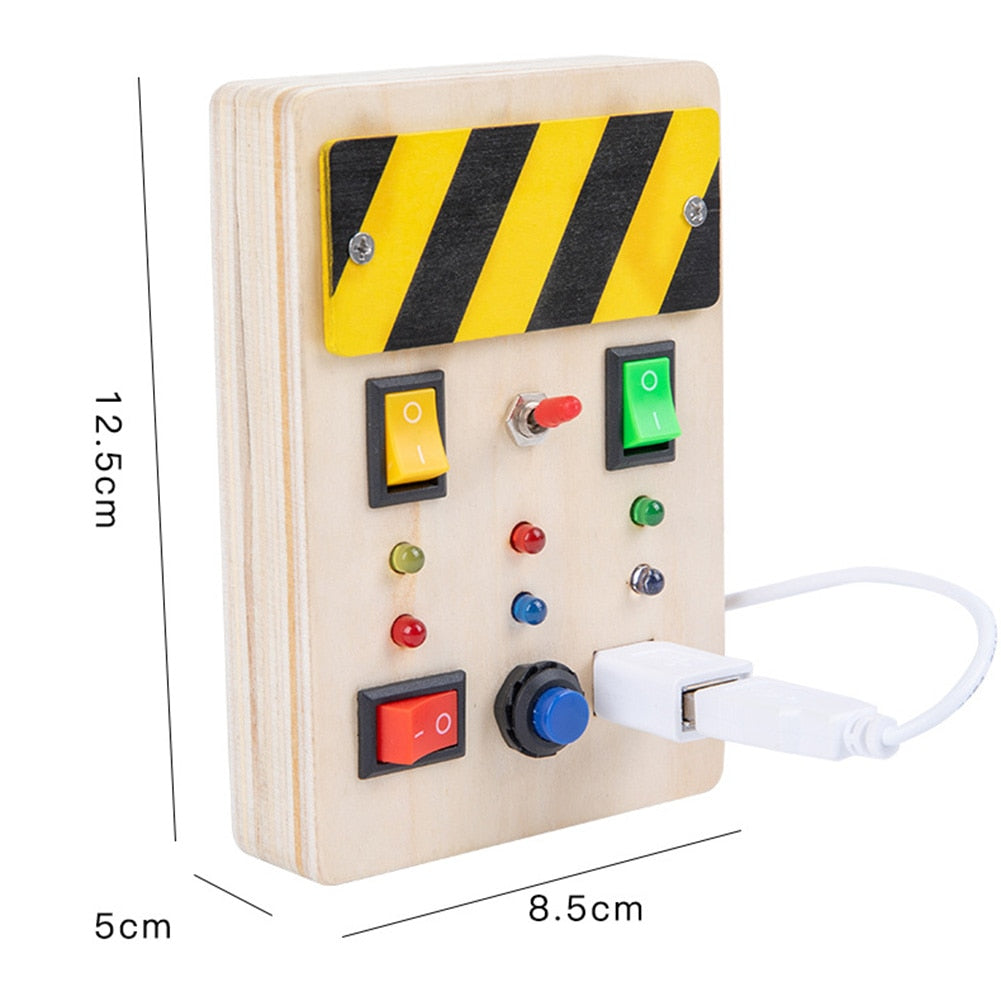 Switch N Play™ - Kids Electronic Busy Board
Sale price
$39.95
Regular price
$60.04

Are you on the hunt for a safe and engaging toy that can promote your child's cognitive development?
Look no further than our Switch N Play™ - Kids Electronic Busyboard! With a wide range of benefits for children of all ages, our sensory toy is a must-have for parents who want to promote learning through play.
Here are just a few of the benefits you can expect from our Montessori-inspired busy board:
✅Enhanced fine motor skills: The buttons, wires, and lights on our sensory toy are perfect for promoting the development of fine motor skills. Children can practice grasping and manipulating the different elements of the board, which can help improve their hand-eye coordination and dexterity.

✅Improved cognitive skills: Our busy board is designed to promote color perception and problem-solving skills, which can help children develop their cognitive abilities. By engaging with the different buttons and wires, children will learn to think creatively and develop their problem-solving skills.

✅Safe and friendly: Crafted from natural wood without any sharp edges or burrs, our busy board is safe and friendly for children of all ages. You can trust that your child will be protected while they explore and learn.
✅Parent-child interaction: The big buttons and sturdy structure of our sensory toy make it easy for children to interact with their parents. By playing with the busy board together, parents can bond with their children and promote positive parent-child relationships.

✅Conveniently portable: Our busy board is compact and lightweight, making it perfect for travel. Whether you're going on a road trip or flying across the country, our sensory toy is the perfect way to keep your child entertained and engaged.

A Toddler Tidbits Promise
At Toddler Tidbits, we believe in the quality of our products therefore we offer a 30 Day Money Back Guarantee with no questions asked! When you purchase from us, there is ZERO Risk for you!
Customer Support:
Email: support@toddlertidbits.com
Phone: (800)-442-9537