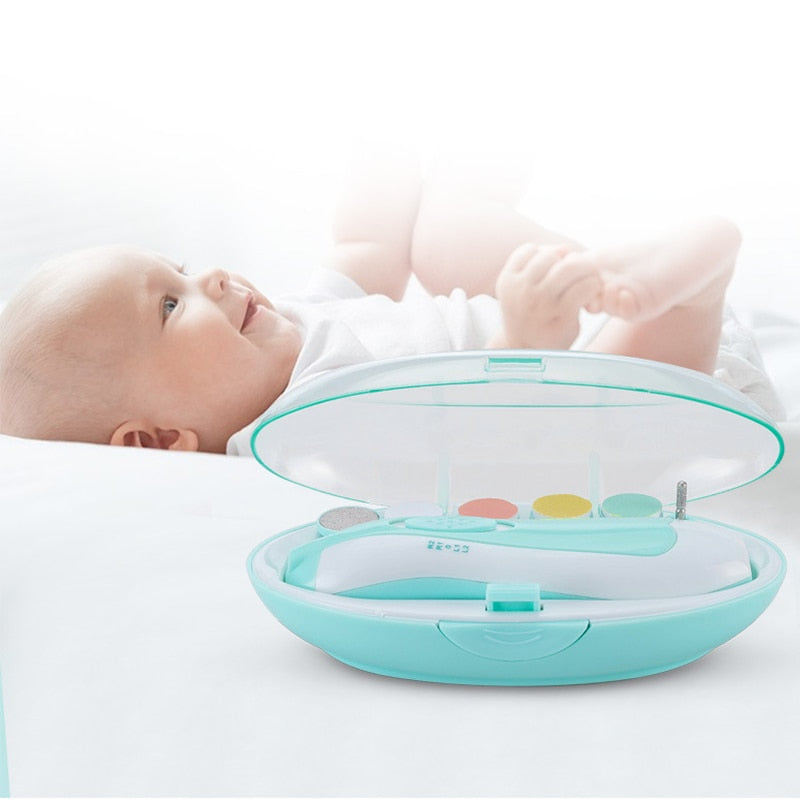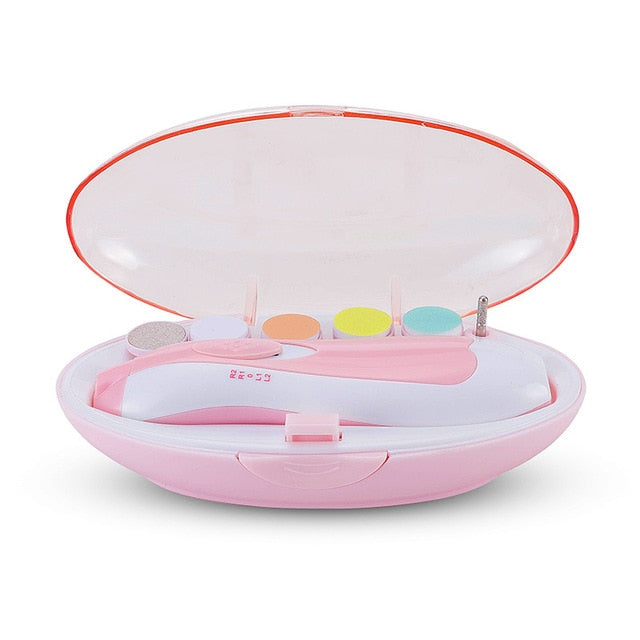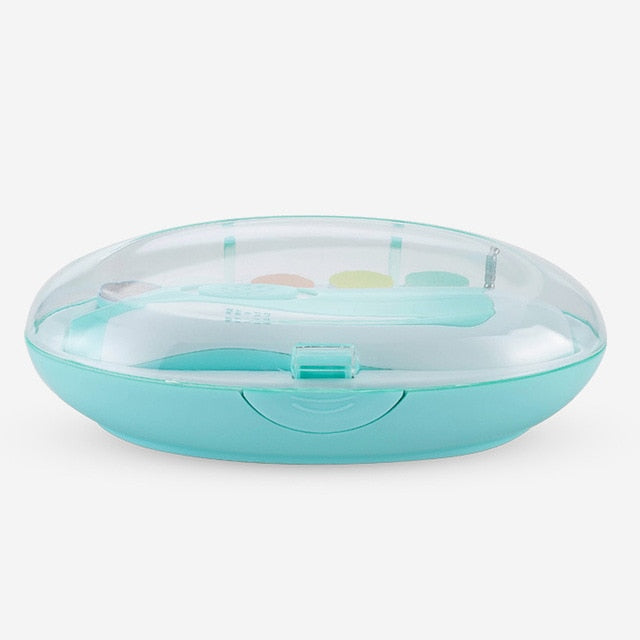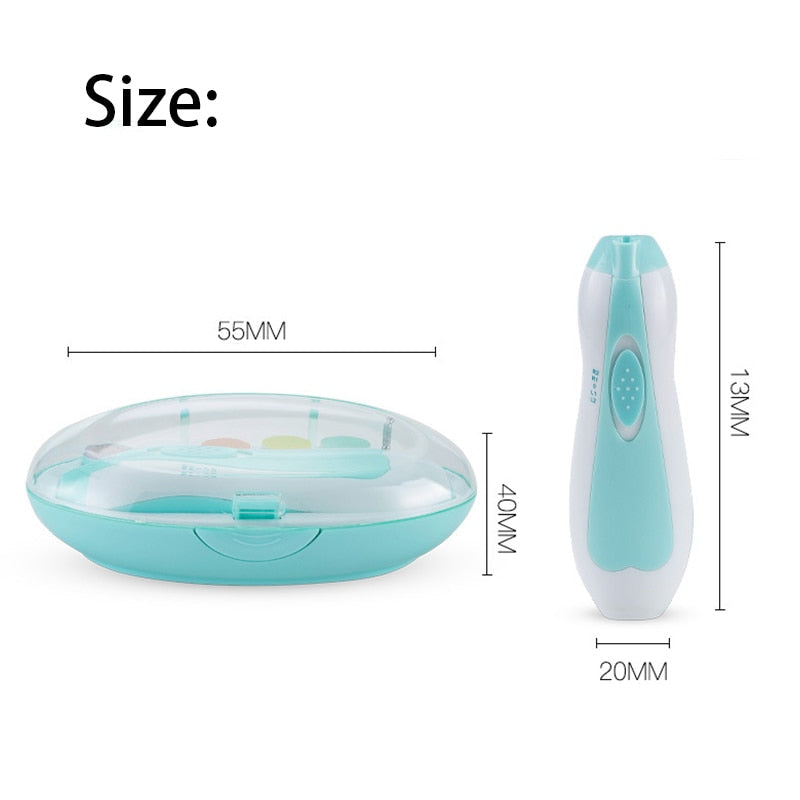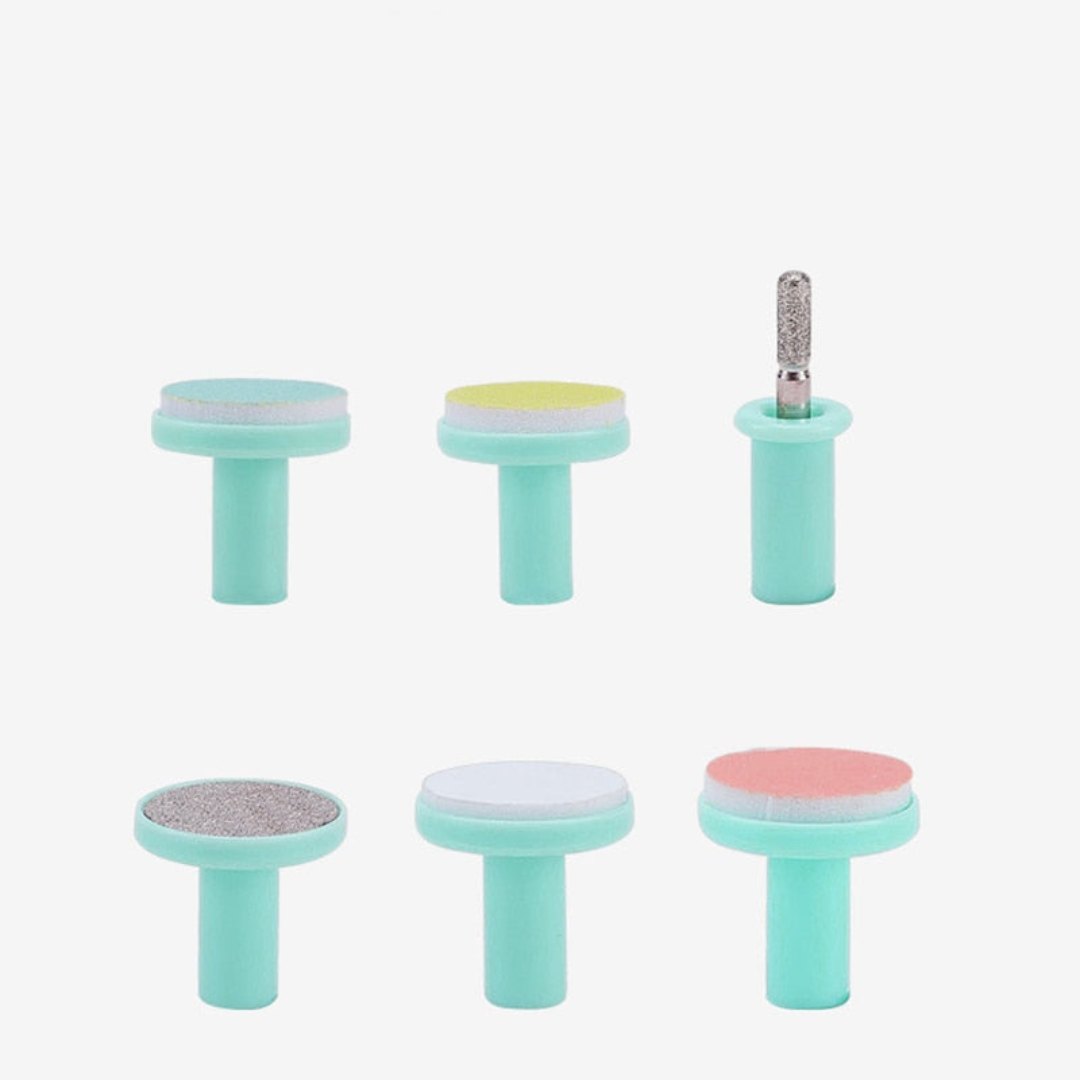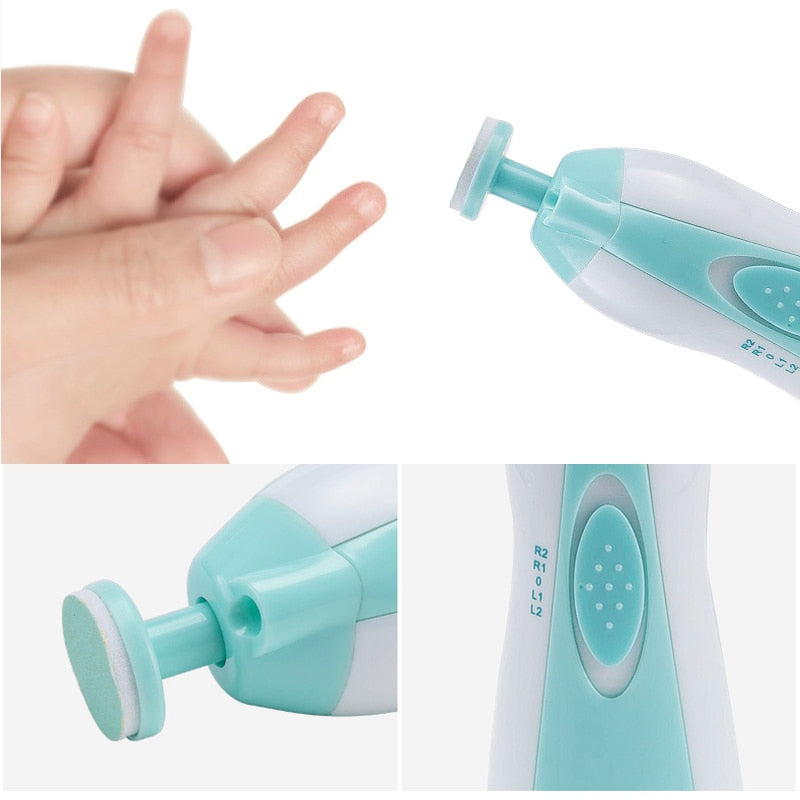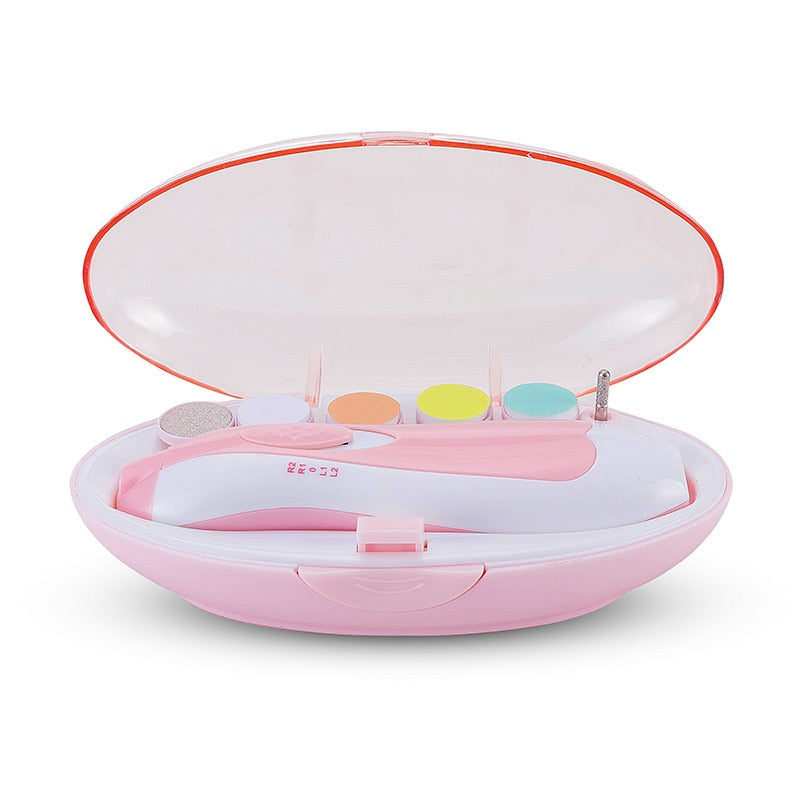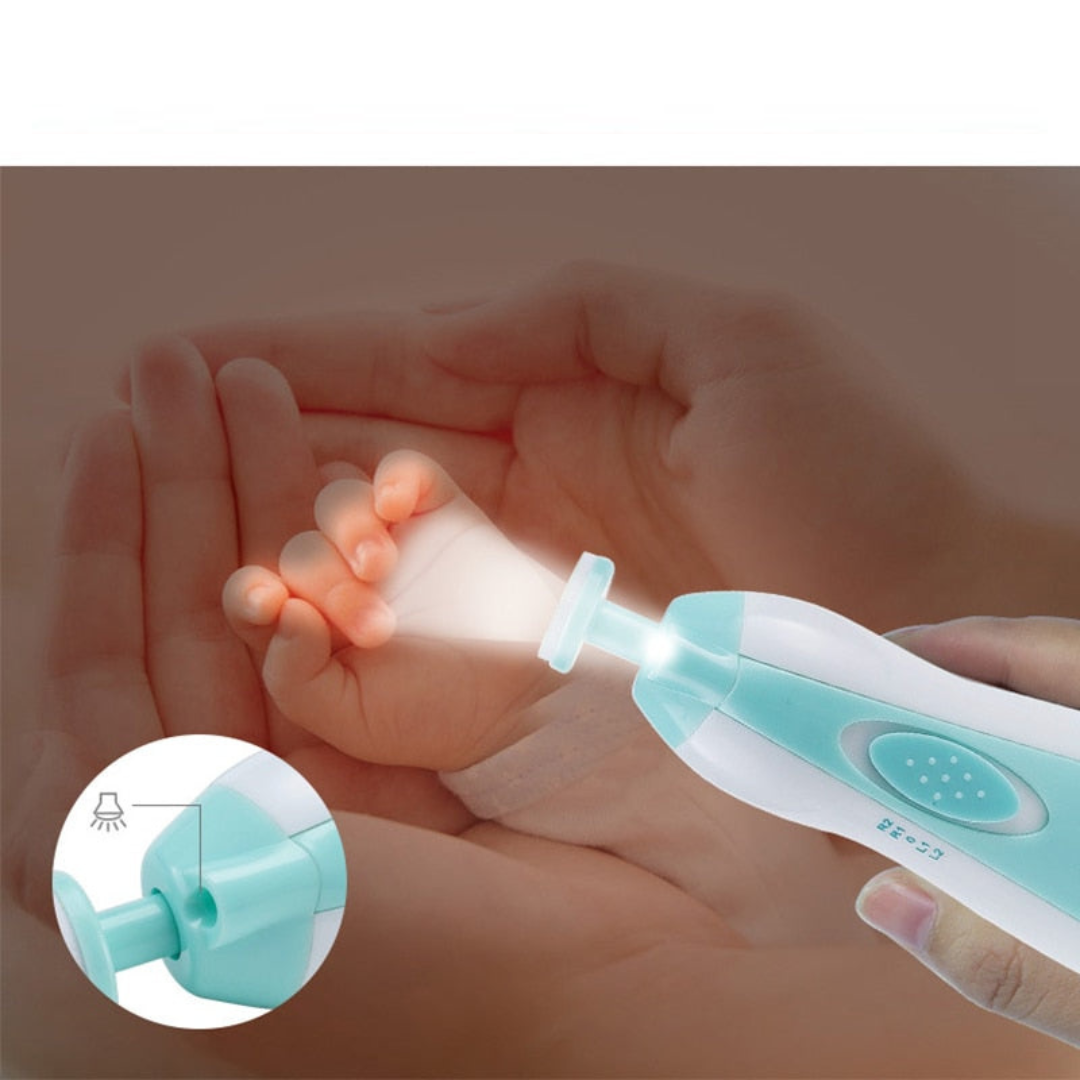 TinyTrim™ - LED Baby Nail Trimmer Set --
Sale price
$41.94
Regular price
$49.99

"This was great for me as a first time parent. I was too anxious to use nail clippers on my baby and their nails, this makes it super simple to use and eases my mind. It'll stop filing when it touches skin and it doesn't hurt or burn."
⭐⭐⭐⭐⭐ - Jackson R.
✅ Verified Buyer
Do you dread cutting your littles one's nails?

We've got the solution! Your baby nail-trimming nightmare days are over!

The TinyTrim™ - LED Baby Nail Trimmer Set safely files tiny fingernails without harming surrounding skin. The TinyTrim™ comes with six cushioned filing pads, each designed for a different stage of your baby's growth. 

Our TinyTrim™ is specifically designed to safely trim and polish little toes and fingernails for babies and toddlers in a matter of MINUTES!
TinyTrim™ - LED Baby Nail Trimmer Set
Trimming a newborn's nails is one of the most challenging tasks parents face. You have to tread carefully to avoid scratching the skin or injuring the cuticle! 

Regular baby nail trimmers are clunky, difficult, and dangerous to use. 
Trim nails in literally HALF the time with the TinyTrim™ - LED Baby Nail Trimmer Set, a stress-free solution to the dangers of traditional nail clippers.
There's nothing worse than the fear of hurting your own child, one less thing to worry about will help alleviate stress and ensure a proper trim every single time
Babies' and toddlers' nails grow incredibly fast and it is important to keep their nails short in order to prevent injuries, scratches, and other unnecessary harm. Let the little ones explore without worrying about them scratching and breaking their nails!
Keeping your little ones happy and safe is always the ultimate priority!

REASONS WHY THE TINYTRIM™ WILL CHANGE YOUR LIFE


✅Gentle & Painless: Unlike traditional nail clippers, the TinyTrim™ is a gentle and painless solution to keep your child's nails short and safe. It won't harm or damage skin upon contact, making it a stress-free solution!
✅Use While They Sleep: Our TinyTrim™ is designed with a Whisper-quiet motor, which allows use even when your child is sleeping when required
✅Versatile: The TinyTrim™ - LED Baby Nail Trimmer Set comes with 6 different trimmer styles, ensuring you have the proper tool no matter what age your child is. It also comes with an attachment so adults can use it too! The package is equipped with instructions regarding age and which one to use.
✅Ergonomic: Perfectly curved design gives a painless, smooth, and comfortable grip feeling during nail-care operation. Lightweight and compact, the TinyTrim™ - LED Baby Nail Trimmer Set is designed to be used with a single hand thanks to its one-button operation. 
✅LED Lighting: LED included ensures you have no issues with visibility when trimming your child's nails which makes for a more confident trimming session overall!
✅Adult Use:
 Includes 
3 ADULT ATTACHMENTS!
 Pampering for 
ALL!
 Because we believe parents need to also reap the benefits of our product, we have included filing heads
specifically geared for adult nails
!
HOW TO USE
 Simply attach your chosen nail file, turn the trimmer on and use the LED front light to softly grind away excess nail length.
Use the different settings to desired rotation speed as needed
A Toddler Tidbits Promise
At Toddler Tidbits, we believe in the quality of our products therefore we offer a 30 Day Money Back Guarantee with no questions asked! When you purchase from us, there is ZERO Risk for you!
Customer Support:
Email:

 

support@toddlertidbits.com
Phone: (800)-442-9537